Acer Aspire Timeline Ultra M5 ultrabooks start from $679.99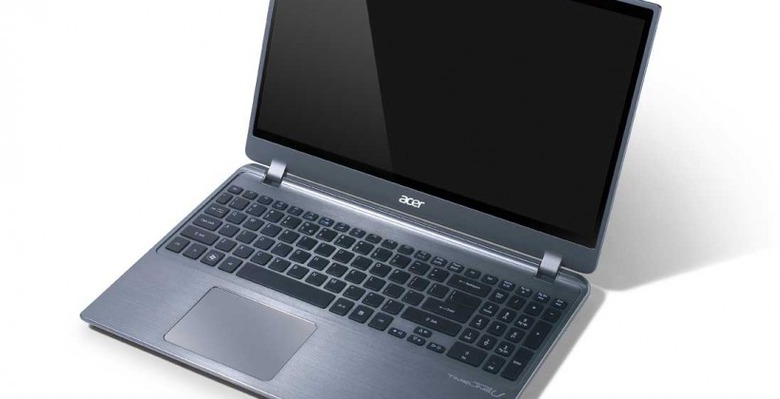 Acer has even more ultrabooks to share with you, today introducing the Aspire Timeline Ultra M5 series. The ultrabook will be available in both 14- and 15.6-inch sizes, with chassis coming in at 0.81-inches thick. Naturally, you'll find Intel's third-generation Ivy Bridge processors under the hood, with Core i3 chips offered on standard configurations with the option to upgrade to Core i5.
The company is also including a discrete GPU in the form of the NVIDIA GeForce GT 640M LE, and Optimus technology is onboard so that the laptop can intelligently switch between the integrated and discrete GPUs to save power while maximizing performance. Screen resolution tops out at 1366x768, and a 500GB hard drive comes as standard along with a 20GB SSD for fast startup times. DVD drives can also be found on both models.
Ports include two USB 3.0 and a HDMI output, with Acer promising battery life of up to 8 hours for both models. Acer says that pricing will start from $679.99 and climb to $829.99 as you add on more options. The various Windows 7 versions will be on offer, and you'll get a $15 upgrade to Windows 8 Pro included as part of the package. The Aspire Timeline Ultra M5 will be available at the end of June from Acer's website and various retailers.