Acer Aspire Switch 3 Pro tipped to switch to Intel Pentium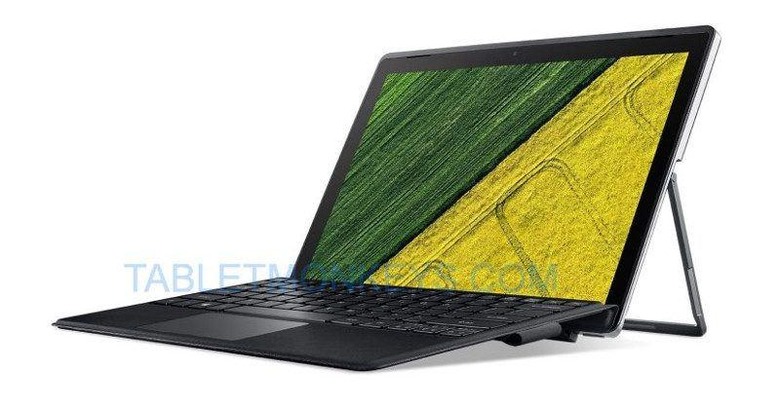 Spurred by the success of the later Microsoft Surface models, OEMs of all sizes have hopped onto the 2-in-1 tablet market. Not all, however, have Microsoft's money to throw at these devices. Forced to choose their battles, manufacturers like Chuwi have opted to go for lower price tags and mass market appeal by opting for a cheaper, and also less powerful, processor. It seems that this strategy is reaching even major companies, with Acer's soon to be launched Aspire Switch 3 Pro said to run on an Intel Pentium instead of the usual Intel Core processor.
You would be doing yourself a disservice if you immediately categorize these devices as "cheap" or low-end. Truth be told, tablets being marketed by the likes of Chuwi, like the recent Chuwi Hi13, don't fall within the conventional device tiers. Sure, you have an Apollo Lake instead of a Kaby Lake and a slow eMMC instead of an SSD. But, at the same time, you usually get 6 GB or more of RAM and resolutions that match the likes of a Surface Pro 4 or an iPad Pro.
This wild mix of specs, and a matching lower price tag, seems to be what Acer is aiming for with the Aspire Switch 3 Pro. According to insiders, the 2-in-1 tablet will run on an Intel Pentium N4200, with four cores at 2.5 GHz and four threads. Other hardware details are still slim, but it's expected to have 64 GB of internal storage. Of the eMMC kind, naturally.
Based on leaked photos, the Switch 3 Pro will be following in the footsteps of last year's Aspire Switch Alpha 12 with its distinctive steel frame kickstand and keyboard cover. It will supposedly also still have Acer's LiquidLoop fanless cooling, which could be overkill for a fanless CPU like a Pentium.
Acer will be holding its annual product launch today, where we'll most likely hear more about this new line. As for the price, Chuwi puts sub-$400 price tags on its products, so hopefully Acer will also follow in this regard.
VIA: Tablet Monkeys