Acer Aspire Switch 10 Review: 2-In-1 Utility With A Tablet Price Tag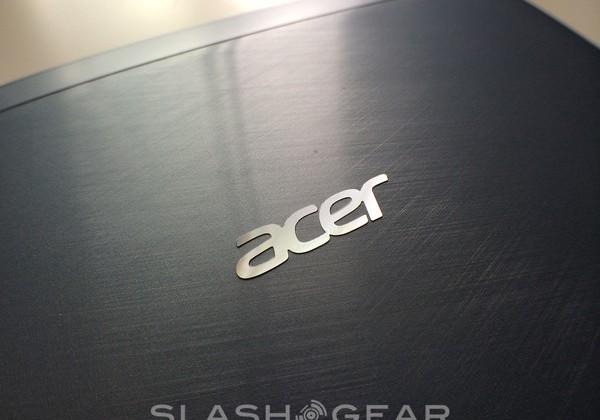 The 2-in-1 isn't a new platform, but it is a questionable one. Do you need a computer that snaps off into a tablet? The genre has its use cases, and Acer hopes to make a strong entry into the forum with their Aspire 10, a tablet-cum-computer offering that strikes a balance. With a 10-inch screen, the Aspire Switch 10 is an appropriately sized tablet, but does it work as a laptop, too?
Hardware
The Switch 10 is bulkier than you might hope for, but it's a solid heft. The device feels quite stable for plastic, and has a decent weight that lets you know it's there, but it's not necessarily heavy. The tablet/screen houses the power/volume rocker, HDMI, Micro USB, and power ports. There is also a microphone, as well as a card reader.
The keyboard section houses a solo USB port, along with a fairly decent keyboard/trackpad. The keys have decent travel, and feel about as good when typing as expected on what amounts to an add-on keyboard. The dock for the screen/tablet is also there, with two plastic clips rising from the hinge area when not in use.
As far as tablets go, the Aspire Switch 10 is fairly typical Acer fare: a touch bulky, but very decent. The 10-inch screen has a 1366 x 768 resolution, and is backlit LCD. An Intel Baytrail processor clocked at 1.33 MHz fronts 2GB RAM, and an Intel HD Baytrail GPU do the heavy graphics lifting. The Aspire Switch 10 also has 32GB flash storage, obviously expandable via external drives.
Software
The Aspire Switch 10 comes with Windows 8.1 32-bit, along with Office Home & Student 2013. The screen makes good use of Windows, here, as it's effectively a tablet running the platform. The traditional Windows screen felt a touch limited here, so we prefer the Metro IU for everything.
Acer has a few software additions, all cloud-based. Acer Portal is your cloud storage solution, and Remote Files can access files on other Acer devices. If it's your first foray into the cloud, you'd likely find favor with them. If you've got a preferred cloud storage solution, Acer isn't offering much reason to use theirs instead (but who really does?).
Use
Using the Aspire Switch 10 was about as good as we'd expect from a tablet of it's size, with the specs it has, running the software it does. Touch is responsive — more responsive than we've found on other (more expensive) Windows tablets and computers we've come across — and gives a good reason not to use the small trackpad if you find fault there.
Acer has worked in a feature for the screen called Lumiflex, which aims to brighten the screen appropriately when needed. That made it especially useful in outdoor settings, and made the small screen seem a touch bigger than it really was.
We also found favor using the Switch 10 in various stages of profile. Like a Lenovo Yoga laptop, it can be placed into tent mode or display mode in addition to computer or tablet. The benefit here is that tablet really is a tablet, not a keyboard bent around the back.
The clips which anchor the screen to the keyboard base are a touch flimsy, and the magnetic draw between the two parts can cause you to mis-align the two. Once connected properly, though — the Switch 10 is strong. you're not going to tip the screen off the base easily. It took a good, hard, vigorous upside-down shaking before I could dislodge it. I also tipped it off the table onto a soft pad to see if it would disrupt the computer mode. It didn't.
Conclusion
With the Switch 10, you have a series of choices to make. If you want a tablet/keyboard combo that go together naturally, here you go. The Switch 10 basically amounts to a netbook that can have its screen slipped off and used as a tablet.
If you want some monster performer, look elsewhere. An iPad or Samsung Galaxy NotePRO would likely do a bit more due to better processing power, but you don't get the full functionality Windows can offer. While both are making strides in that area, someone with deep Office needs will want something more like this.
We prefer the form factor of other tablets, which can be outfitted with aftermarket keyboards and still remain slim and sleek. The Aspire Switch 10 never wanted to be slim, though — it's unabashedly bulky. If you can handle that, give the Switch 10 a look.
The entire device is a touch bloated (even around the screen, where there is just too much wasted space), but for $350, you get quite a bit. As a tablet, it's an adequate performer. As a computer, it's a more netbook than anything else. We like it for those on a budget, and on the go.