Acer Aspire One D270 arriving with Intel Cedar Trail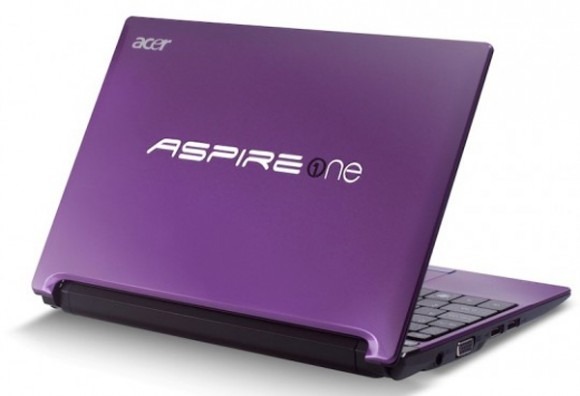 The Acer Aspire One D270 netbook sports Intel's latest Cedar Trail based Atom processor and has already surfaced in the online product listings of some European retailers. The netbook will be one of the first to run on the Cedar Trail chip, of which also include a lineup of netbooks from ASUS and Samsung.
Acer's Aspire One D270 netbook will be the successor to the D260 (pictured above) and will feature a 10.1-inch display running on a faster 1.6GHz Atom N2600 processor with 1GB of RAM and 320GB of hard drive storage. It will come with either a three-cell or six-cell battery, currently priced at 250 euros or $324 USD for the three-cell model and 269 euros or $348 USD for the six-cell variant. The netbook will likely come in an assortment of colors.
The D270's N2600 processor is built on Intel's Cedar Trail architecture with a dual 32nm core. It features Hyperthreading along with a 400MHz embedded graphics core. The next-gen Atom processor was originally slated to arrive in September, but GPU issues have delayed its arrival, pushing new Cedar Trail netbook past the holidays to launch in mid-January.
[via Notebook Italia]