Acer Aspire Gemstone Blue - finally we get to the good stuff!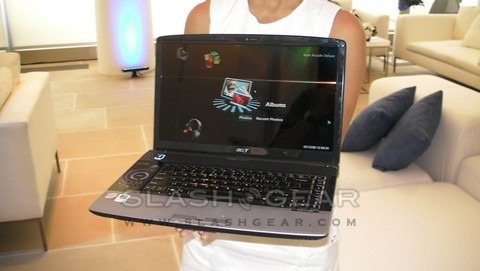 They are releasing the Acer Aspire Gemstone Blue notebook and making it all about multimedia. They are going back to basics and bringing back true multimedia functionality.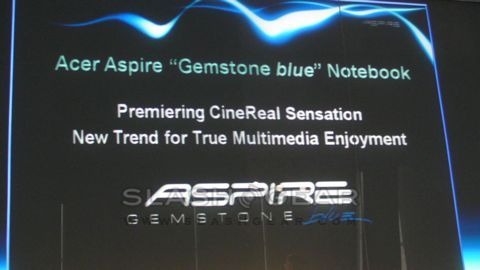 Alright, enough with the market speak, here's what they've got: a new notebook featuring a new CineDash Media Console that has a touch-sensitive entertainment interface and uses CE-Styel controls. It also has an NVIDIA GeForce 9650m GS with 512MB of dedicated video memory that is pushing out 6x image quality and has an HDMI output as well as support for Blu-Ray.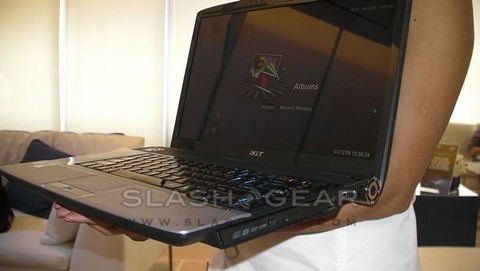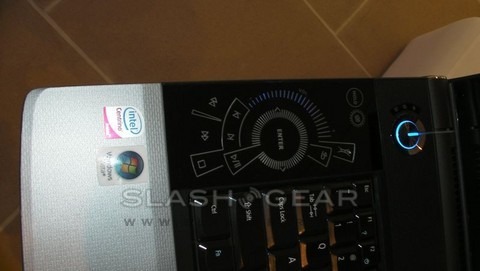 They have two models with the only difference I can see being screen size. They are the 16 and 18.4 inch screens we heard rumors about and both offer up a full 1920x1080 resolution, the difference comes in the color gamut where the 18.4 inch model shows off 90% of the color gamut, the 16-inch is only showing 60%, but they both have 8ms response times and the full 1080p resolution. You also get a brightness bump with the new screens, in the 18.4" model its up from 200 to 300 nits in the 16" model its up from 200 to 250 nits. All of this means that the picture and video content is output in the same aspect ration (16:9) and resolution as your HDTV, maybe even better resolution, so connecting the two will produce more favorable results.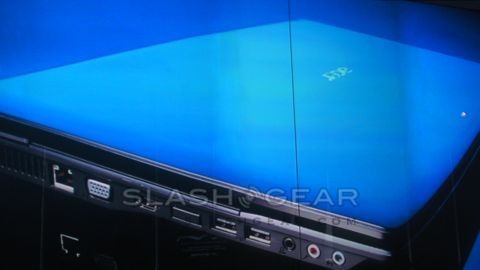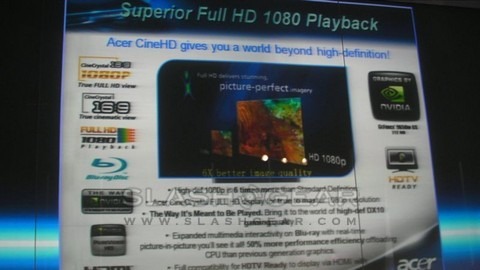 The 18.4" model has 5.1 sound built in meanwhile the 16" gets 2.1 audio. They aren't much larger than a standard widescreen notebook but they use the space well to off up the CineDash touch interface and on the 18.4" model you even get a dedicated number pad. They are running off of 1.5GHz processors and they definitely have Blu-Ray disc players.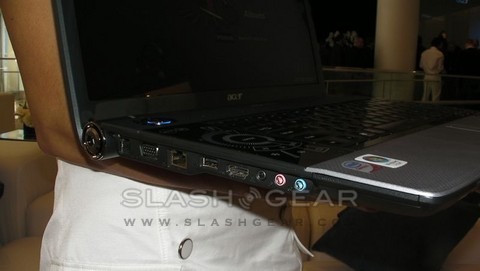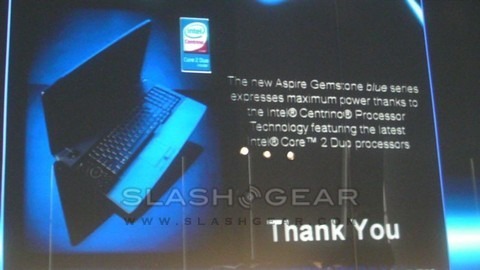 So both computers have respectable audio setups with 5.1 or 2.1 audio being offered depending on the size of notebook you choose. One thing that makes all of that even better is the fact that both of these notebooks are packed with Dolby technology, from top to bottom. That means that whether you are using the integrated sound system, headphones, or you've plugged it into your home theater system the sound is going to be amazing.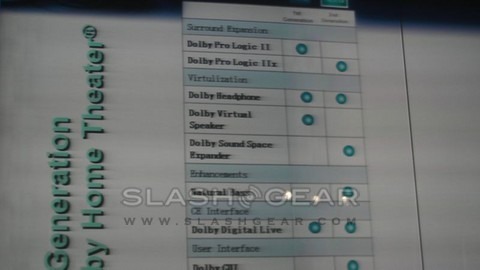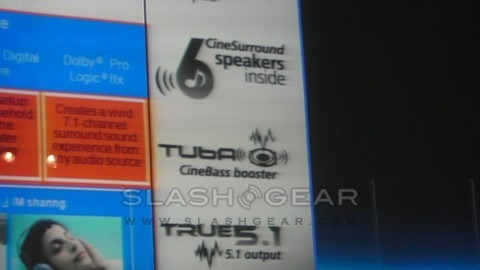 Prices in the US will be hitting in around $700 for the cheapest model/configuration a more typical config will be around $900. They are shipping this month, presumably world wide, so hopefully you've got some cash stashed back.