AccuWeather has a Gear VR app so you won't have to look outside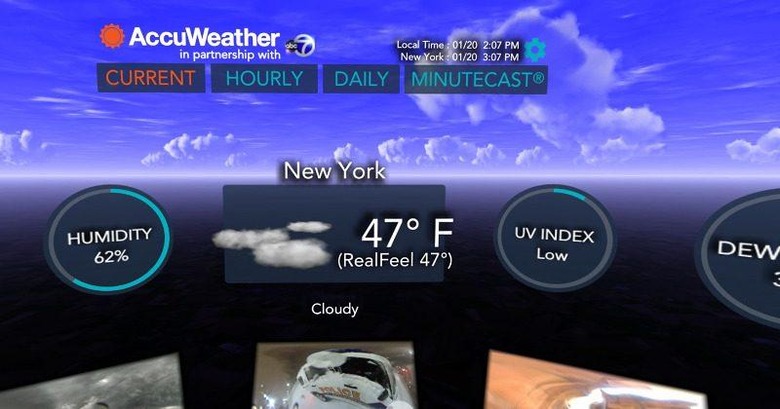 Virtual reality is a great way to experience events and places that would be near impossible to experience first hand, like the weather outside. OK, so it's not exactly possible to experience the weather half way around the world or experience tomorrow's weather today. And it's definitely difficult to watch a tornado wreak havoc without fearing for your safety. It's precisely for all those reasons that AccuWeather collaborated with Samsung to brings its name, and its content, to your face. In Gear VR, of course.
AccuWeather is one of the most popular sources of weather information and can be found on almost any computing device that has a screen, from traditional computers to smartphones to cars. So it's not exactly surprising that it would enter what is billed as the next wave of computing: virtual reality. But thanks to VR's more immersive nature, AccuWeather was able to go beyond the graphs and numbers of its other apps.
To be more specific, AccuWeather on Gear VR boasts of a ton of 360-degree video content that showcase the power and wrath of nature. Naturally, that includes videos of catastrophic weather events, like tornadoes. AccuWeather promises to have fresh new content every week.
Of course, the app does also tell you the weather, both at home and in other countries. But instead of just showing the information in charts, users can also get a sense of the weather condition via animations for rain, storm, snow, and the like.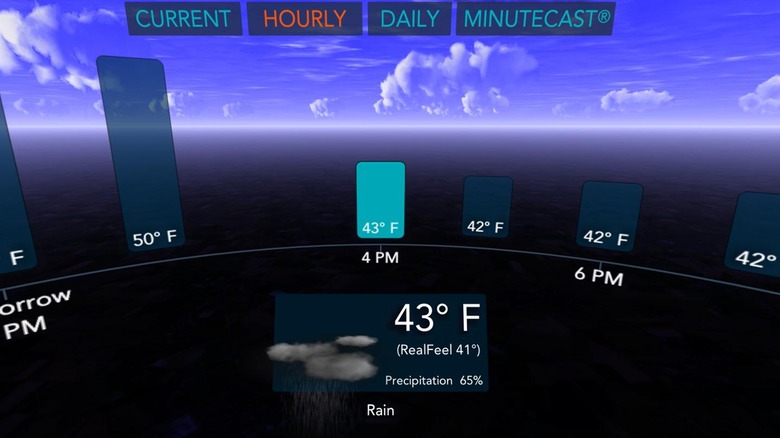 The AccuWeather – Weather for Life for Samsung Gear VR is available for free on the Oculus Store. The app, however, is only compatible with the Samsung Galaxy S7, Galaxy S7 edge, Galaxy Note5, Galaxy S6 edge+, Galaxy S6, and Galaxy S6 edge. Yes, no Galaxy Note 7.
SOURCE: AccuWeather