Accel Telecom launches Voyager Connected Car Smartphone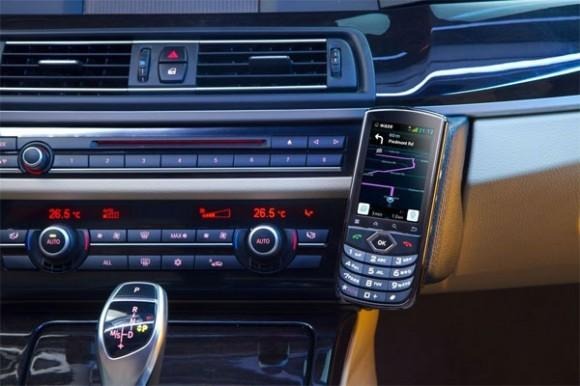 Accel Telecom is an Israeli communications company that offers a wide range of products. The company has unveiled its latest product called the Voyager Connected Car Smartphone. The device is designed to be easily installed into any car and uses an existing phone number via a twin-SIM.
The manufacturer promises that the Connected Car Smartphone provides drivers with a safer and superior connected car experience while behind the wheel. The smartphone device uses Android technology combined with a HSUPA QUALCOMM module for driver centric services and is designed to reduce distracted driving. The smartphone device has a dedicated Waze launcher and comes with multiple applications that are designed for use in the car.
The device offers hands-free dialing, large physical keys that are easy to hit while driving, and promises clear and echo free sound quality. The device also provides an in-car 3G Wi-Fi hotspot allowing you to connect other devices to the Internet. The Voyager is also designed to plug into the vehicles OBD port allowing for car diagnostics and for the operation of fleet management applications.
The device uses the Android user interface and promises a high level of noise reduction and echo cancellation. The Voyager integrates with Google and Exchange services. The device is voice activated and the OBD connectivity can be accomplished via Bluetooth or using RS232. Pricing and availability information for the device are unknown at this time.
[via Accel]