AC Schnitzer tuned diesel BMW 1-Series moves the world with 800nm torque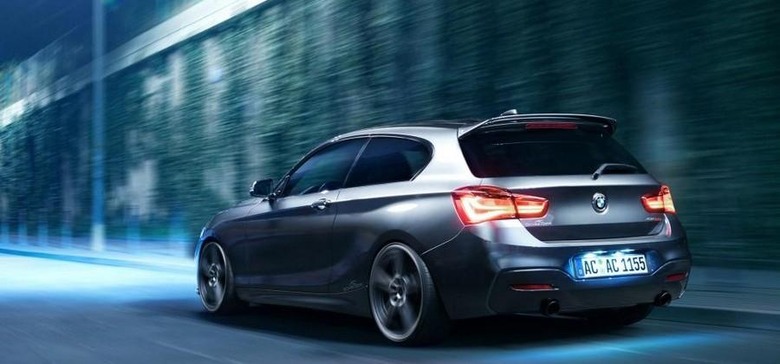 Normally when we talk tuned BMW cars, we are talking about its coupes and sedans that use gas engines. BMW tuner AC Schnitzer has laid hands on the BMW 1 series hatch that uses a 3.0L diesel engine for motivation and massaged lots more power out of the car.
The tuned version is called the ACS1 5.0d and it uses the 3.0L tri-turbo diesel that BMW puts in the car from the factory. Some magic and wizardry is used to coax 395 bhp and a massive 800 nm of torque from the beast.
The diesel powered car can rocket from 0-62mph in 4.5 seconds and has an electronically limited top speed of 155mph. Despite the performance offered, the ACS1 produces 177g/km of CO2, less than the stock BMW M135i.
The tuner will turn wrenches on other BMW models as well including the 114i pumping output from 101bhp stock to 152bhp. The M135i makes 322bhp stock and after tuning makes 375 bhp. Among the upgrades on the tuned cars that improve performance are sport exhaust, upgraded suspension, front spoilers, and more. There are also options for custom wheels, aero bits, and decals if you want them.
SOURCE: AutoExpress