abode Gen 2 gateway brings 4G backup, Z Wave Plus, soon Siri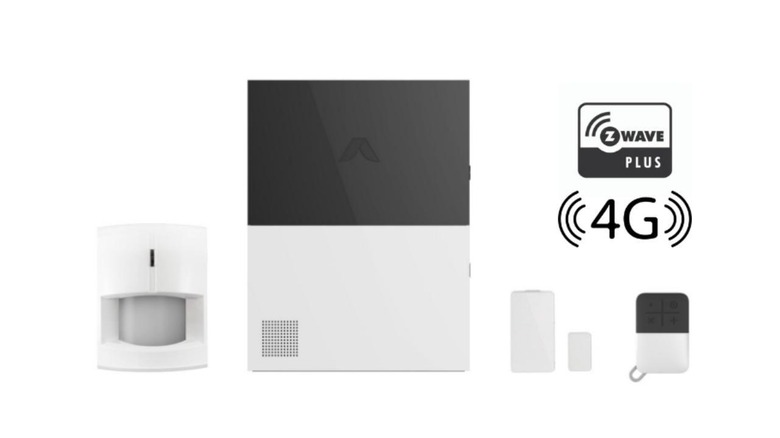 There might be an overabundance of connected appliances these days but not all of them speak the same language. For that, you would need a gateway that would act as a hub and translator for the myriad connected products you may have at home. Although its name doesn't always come up in IoT news, abode's gateway is one of those that can speak multiple languages and integrate with multiple AI assistants. And with the abode Gen 2 gateway, it is getting more capable with the promise of one important integration coming soon.
The Gen 2 gateway looks exactly like the Gen 1 gateway and even has the exact same base set of features with two exceptions. One, the abode Gen 2 now has 4G cellular backup capabilities. But perhaps more important is the addition of a Z-Wave 500 series chip which makes it "Z-Wave Plus Certified". What that practically means is that the Gen 2 gateway supports the more recent version of the Z Wave protocol that fixes critical security issues in the older version.
That means the Gen 2 gateway no supports Z-Wave Plus, Zigbee, and abodeRF devices, which covers a lot of the connected devices in the market today. But more than that, it is also compatible with Google Assistant, Amazon Alexa, Nest, Philips Hue, and IFTTT, covering almost all possible combinations. If you noticed something missing, abode noticed it too. But not to worry, that's coming soon.
abode is working with Apple on bringing HomeKit integration to its products. While no date has been given, just the fact that it's coming makes abode an even more interesting product than it already is. Even better, HomeKit integration is planned not just for the Gen 2 gateway but even for the legacy gateway.
In fact, abode says that you don't have to upgrade to a Gen 2 gateway if you're perfectly happy with the one that came in your bundle. But if you do want to upgrade, you can buy the Gen 2 gateway alone for $199, though you'll have to set up all connected devices all over again. If you don't have an abode yet, however, the new bundles that already carry the Gen 2 gateway start at $279.