ABC and Sprint team up to bring you TV shows on demand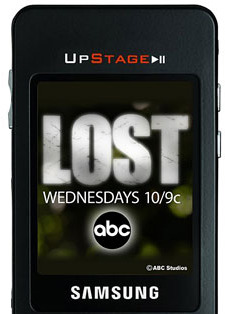 If you're dying to watch the latest episode of Lost, but away from your TV, you're just going to have to wait until you get home right? Not if Sprint has anything to say about it.
They have announced a partnership with ABC to bring you streaming video content. With the flat $20 per month for an unlimited data plan, you can watch as much TV as you can stand on your small cell phone screen.
They currently have 11 shows slated to be available when the service launches this fall. Shows include Grey's Anatomy, Lost, Desperate Housewives and Ugly Betty.
Watch ABC on Sprint [via boygenius]