A-List Directors Back Movie Service With Day-And-Date Home Release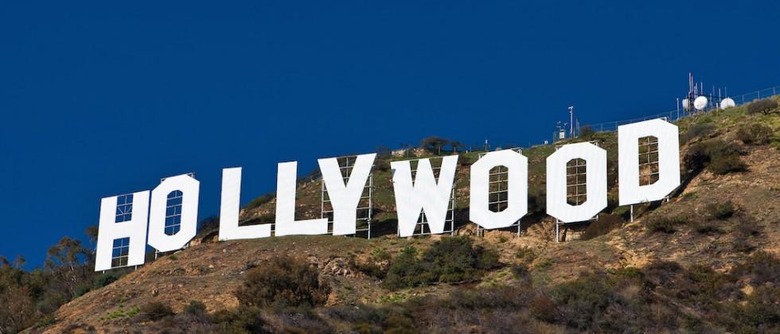 Earlier this week it was reported that Sean Parker of Napster fame was developing a new movie service that would allow viewers to watch new films at home on the same day they debut in theaters. Dubbed "Screening Room," the service has been pitched to several major Hollywood studios, with promises that it would feature secure anti-piracy technology. However, the really interesting bit is that viewers would need to pay $50 each time they view a movie, on top of a $150 set-top box purchase.
It seems like it would be a pretty hard sell to consumers. Sure, the idea of watching new movies from the comfort of home without noisy crowds is attractive, but not when you can just wait a month or two and see through a variety of other means for much cheaper. Who would get behind such a service? Well, a number of big Hollywood directors, that's who.
Variety, which broke the original news about the Screening Room service, is now hearing from sources that JJ Abrams, Peter Jackson, Ron Howard, and even Steven Spielberg have contributed financial support, with many more coming on as shareholders.
No one is commenting on the service officially, but it is believed that it's captured the attention of the studios, even more so with A-list directors backing it up. Part of the appeal for movie companies and theaters alike is that they would get almost all of the $50 fee that is collected per viewing.
It's been said that Screening Room would only keep $5, while almost half would be going to the movie theater companies to assuage their fear of losing massive revenue to the service. The remaining cut of the fee would go to studios like Universal, Fox, and Sony, which are believed to have serious interest.
While the set-up sounds like a win-win for all the parties on the business end of the service, it seems destined to be a consumer flop should it ever launch. The only real situation where paying $50 to see a movie would be beneficial is for a large group of viewers, which would pay a lot more to visit a theater together. Guess we'll have to wait and see if the curtain is actually drawn back for Screening Room.