9th Gen Intel Core Processors Leak: Everything You Need To Know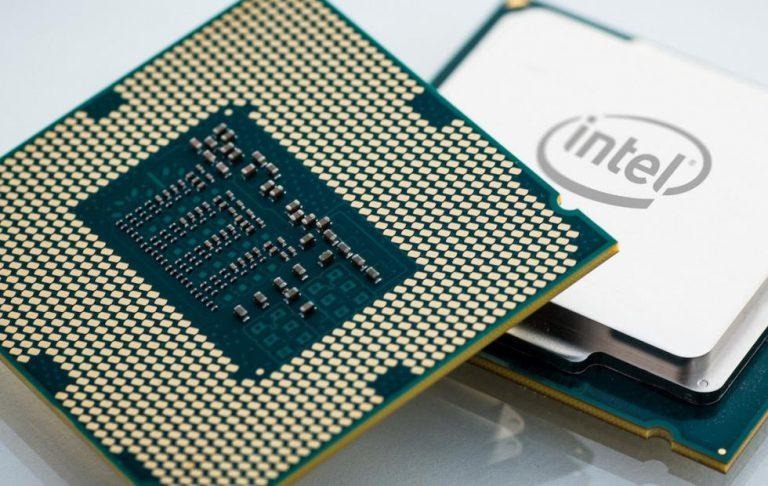 Just because Intel has yet again delayed its 10 nm silicon to 2020, if all goes well, that doesn't mean fans of the processors won't have anything to look forward to this year. And, no, they don't have to wait for the still to be revealed Cascade Lake processors. As early as October, Intel is expected to announce its 9th gen Core lineup, still on the 14 nm Coffee Lake architecture, that will be bringing, for the first time, 8 cores to the mainstream market.
The very detailed documents acquired by WCCFTech reveal some significant core upgrades, at least to the i9 and i7 lines. At the very top is the Core i9-9900K, with 8 cores and 16 threads, a first for the mainstream market. Starting out with a base clock of 3.6 GHz, the processor can be boosted to 5.0 GHz in single and dual cores, 4.8 GHz in quad-core ops, and 4.7 GHz for 6 to 8 core processes.
Some consumers, however, might prefer the Core i7-9700K, which is also Intel's first 8-core processor for the mainstream market, at least as far as the i7 goes. It has the same 3.6 GHz base clock as the 9th gen Core i9 but has lower max speeds when boosted. That means a relatively lower 4.6 GHz when doing 6 to 8 core processes.
Not all 9th gen Cores are that exciting, however. The Core i5-9600K, for example, still has 6 cores and is almost identical to the 8th gen Core i5-8600K. The only difference between the two is the higher 3.7 GHz base speed in the upcoming processor and equally higher boost speeds. On the upside, it at least has the same 95 W TDP as its predecessor.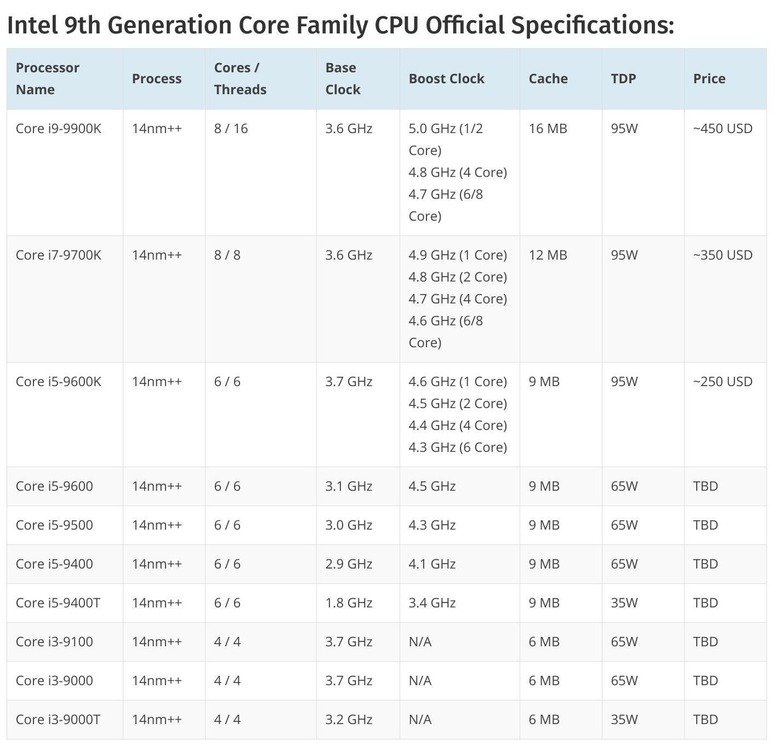 As the table above shows, these three aren't the only 9th gen Intel Cores, naturally. These three unlocked processors, however, are slated to be launched on October 1. The others will have to wait for Q1 next year for their debut.