Major Windows 11 22H2 Update Details Surface: What We Know So Far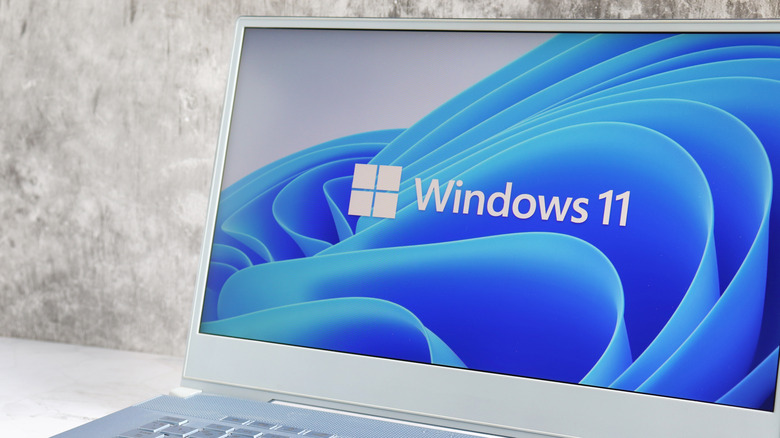 A9 STUDIO/Shutterstock
Microsoft has definitely cleaned up its act when it comes to Windows updates. With Windows 10, the company did away with seasonal service packs and pushed updates more regularly, almost weekly in some cases. That rolling updates system kicked off with a rough start, but Microsoft eventually found its cadence (after numerous missteps). Now Windows users need to only wait twice a year for big updates to land, bringing new major features and sometimes even bugs. That practice continues with Windows 11, and the next major update — version 22H2 — is only a month away. The update will bring a lot of highly requested features, including some basic functionality that Microsoft inexplicably removed in Windows 11.
Windows 10 was supposed to be the last version of Windows, at least according to Microsoft, but here we are already waiting for Windows 11's next big feature drop. The latest version of the operating system is, to some extent, what Windows 10X would have been if Microsoft didn't shelve that release due to the COVID-19 pandemic. That version of the OS was designed for dual-screen devices like the canceled Surface Neo, a class of devices that seemed impractical during a crisis.
While not exactly a huge jump from Windows 10, Windows 11 will go down in history for having changed the Start menu drastically and, more importantly, the Taskbar. Although some Windows users have made peace with an obviously touch-centric design, most remain disgruntled for basic features that Microsoft removed and that so far haven't returned. That will be changing in the next few months as Windows 11 brings features Microsoft started teasing recently.
Windows 11 22H2 update's biggest features detailed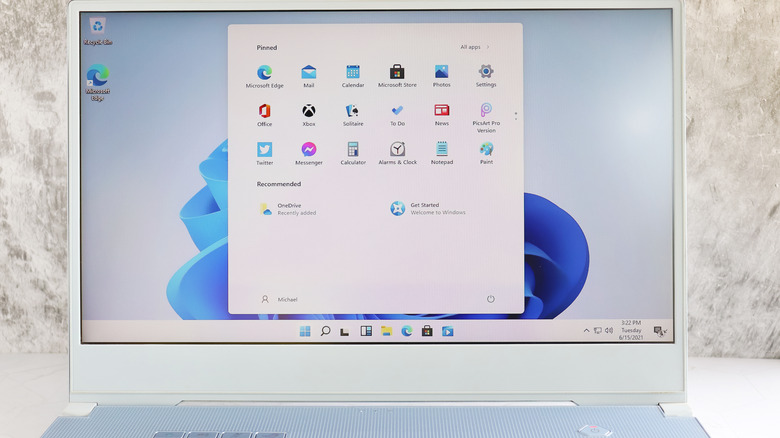 A9 STUDIO/Shutterstock
Details about the pending update have surfaced at The Verge and Windows Central, both of which report the same alleged release date, among other things. At the very top of the list of the new features is the ability to drag and drop items on the Taskbar. It seems strange that this function was removed in the transition from Windows 10 to Windows 11, but even stranger that it hasn't yet been returned. The new Start menu, which still doesn't sit well with some people, is also regaining the ability to group apps into folders. Users will reportedly also be able to add another row of pinned apps, but it doesn't seem possible to have an arbitrary height for that area.
The next major Windows 11 update will also bring big changes to some first-party apps. File Explorer, for example, is finally getting tabs, though it seems that split view is still far from Microsoft's mind. The file manager will also get a cleaner user interface and better integration with OneDrive. The Settings app will also get some new pages, including a Family Safety section, and there will be more apps and parts of the system interface with support for dark mode.
Microsoft hasn't yet given an actual date for the release of Windows 11 22H2, but both reports cite sources that claim it'll start rolling out on September 20. Of course, that won't happen immediately for everyone at the same time, and it will probably take a few waves before it reaches the majority of Windows 11 users. Given Microsoft's track record, however, it might be smarter to give the release a month before jumping on it if you do have the option of delaying the update, no matter how attractive the new features might look.