Apple Just Removed A Vital AirTag Feature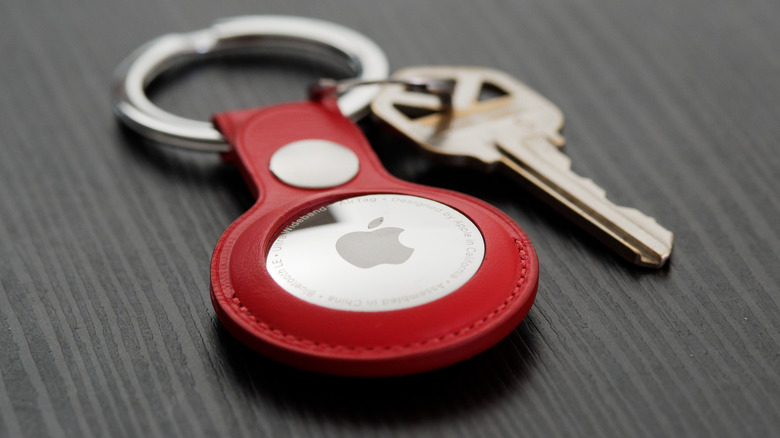 dreii/Shutterstock
Apple seems to have intentionally gotten rid of a quite important AirTag feature, and it has now been confirmed as missing from iOS 15.6 and the iOS 16 beta. As of now, you can no longer track the battery levels of your AirTags in the Find My app, and the feature seems to be gone completely. The fact that the feature was removed from the Find My app in both of these versions of iOS implies that this might be it — Apple may have pulled the plug and decided against bringing it back.
If you've never owned an Apple AirTag, let's first get you up to speed with what exactly they do. As we explored in our original AirTag Review, AirTags are small, circular devices that can be attached to a number of items, be it a keychain or a backpack. Once attached to something and properly set up, an AirTag will help you track the whereabouts of important items through the Apple Find My app. If you happen to lose your wallet, you can make your AirTag play a sound, or use an iPhone to track it down with Precision Finding. 
Although AirTags are not particularly power-hungry, their battery capacity is finite — after you've used one for a while, you will have to replace its battery. The AirTag itself doesn't have a user interface, but connecting it to your Apple devices had — until now — given you an indication of its battery level. Unfortunately, according to MacRumors and iCulture.nl, that no longer seems to be the case.
Apple may have had reasons to get rid of the feature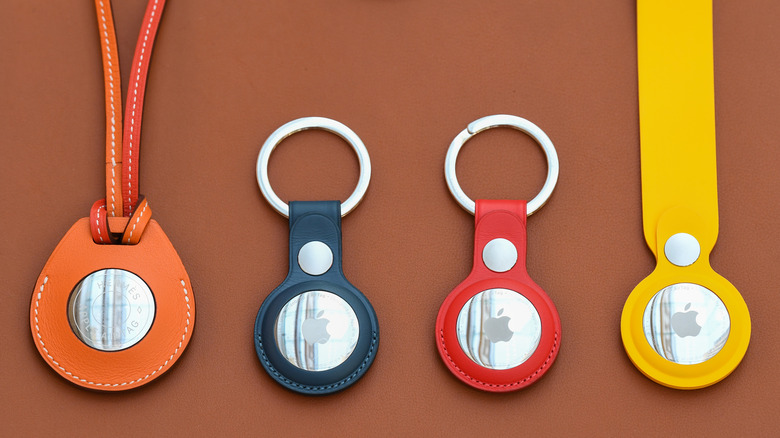 James D. Morgan/Getty Images
Prior to this change, Apple's AirTags had a small battery indicator. Although it wasn't on the device itself, it could still come in handy. It was located in the Apple Find My app, where each AirTag would have a small battery icon that looked much like it would on any smartphone or tablet. It didn't provide users with much insight, since it didn't offer any actual percentage values, but you still got a visual of your battery life that would turn red when it was time to replace it. Apple also sent out notifications at that point as a reminder.
Starting with the latest version of iOS — iOS 15.6 — there is no battery icon at all. Instead, Apple sends you a notification when the battery is at a critical level and needs to be replaced. As mentioned above, this change seems intentional — Apple also removed the icon in Find My interfaces in macOS Monterey 12.5 and in watchOS 8.7. To top it all off, it edited the contents of a support document for the AirTags, now only referencing a pop-up warning that'll appear when your AirTag battery is low, and the potential for a brief appearance of a red battery indicator in the Find My app only just before it's dead.
Apple hasn't officially commented on the matter, but it's possible that it chose to get rid of battery life tracking on the AirTags because it was often inaccurate, with some users getting requests to replace the battery after only using the device once. As such, we might have to instead get used to the new battery guessing game that Apple seems to be heading toward.