Polestar Teams With Allebike To Make A Limited-Edition Mountain Bike (Yes, Really)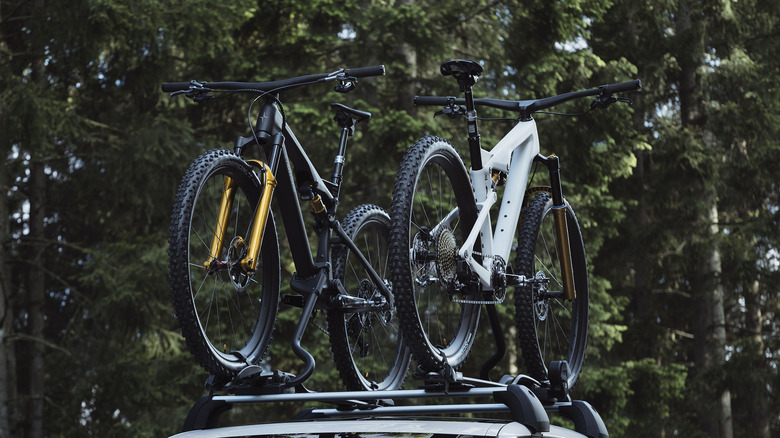 Polestar x Allebike
Electric carmaker Polestar has joined hands with Swedish company Allebike to create a custom edition mountain bike that will only see 100 units made and will come armed with some special goodies. The aptly named Allebike Alpha Polestar Edition is essentially a standard Alpha model decked out with niceties like a bespoke frame made out of carbon fiber-reinforced polymer (CFRP) that makes the whole machine lighter without compromising its core strength.
The design follows in the footsteps of Polar's minimalist philosophy and has been color-tuned to the EV maker's own signature matte trims that are offered in Snow and Space options. As revealed in the new bike's press release, the Swedish gold shade that can be seen on the Performance Pack of the Polestar 2 car has been ported over to the Allebike Alpha Polestar Edition.
Both the front and rear dampers are Ohlins carried straight from Polestar and custom tuned for the special edition bike and are claimed to further refine the performance. And to really send home the special edition appeal borne from a close engineering collaboration, the press release notes that each bike was crafted by hand "less than an hour from the Polestar headquarters in Sweden."
Swedish brands with shared genetics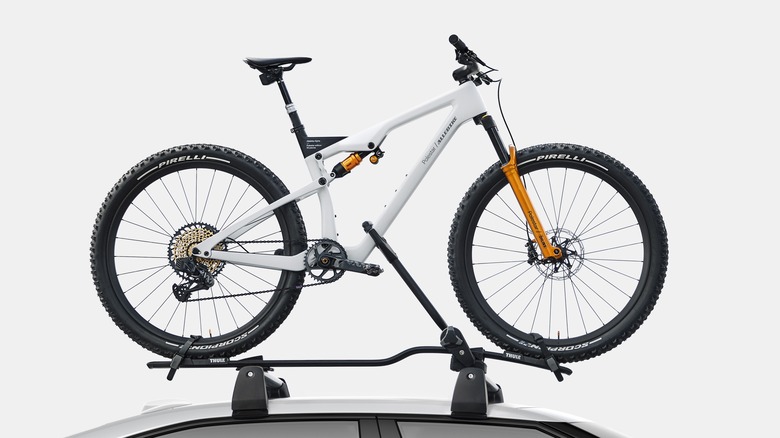 Polestar x Allebike
The "downcountry" class bike is said to be ready for any terrain. The Polestar co-engineered bike offers a slack head tube angle of 45 degrees with a slightly more upright seating position, assuring a higher level of comfort and control for users, especially when descending downhill.
As for market availability, the Allebike Alpha Polestar Edition will be exclusively hawked online in two colors and only a single size. Folks interested in the limited edition bike with Polestar DNA will have to pay a pretty penny for it, as the price has been set at roughly €9,500 (approximately $9,595). No word on its international availability or potential Stateside arrival has been revealed so far.
Believe it or not, this isn't the first time that the Polestar brand has gone on an adventure in the biking realm. In 2021, the company teamed up with CAKE to showcase the latter company's e-bikes in its outlets. Notably, both the brands use Ohlins suspension gear in their respective vehicles which stands out with its distinct gold looks. CAKE and Polestar also designed an urban trike.