The Worst Toyota Tundra Model Year That You Need To Avoid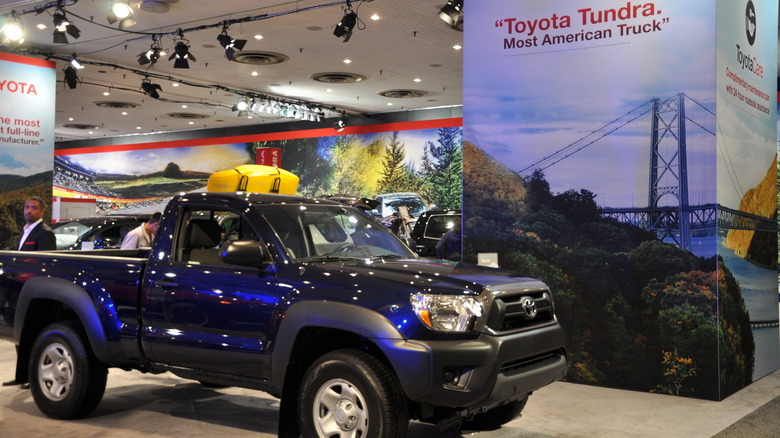 Ritu Manoj Jethani/Shutterstock
Let's face it, practically every great lineup of cars or trucks has at least one model year that isn't the best, and in many cases, that's putting it nicely. It's hard to say why sometimes such great vehicles experience such a temporary waning in overall quality, but it happens to the best of them. This is one of the biggest reasons why it's important to research cars before purchasing them, even if it's a name you know and love.
One example of a bad model year for an otherwise great lineup of trucks happens to come from the iconic Toyota Tundra. Yes, Toyota is considered to be one of the most reliable automakers, but even this powerhouse of a company can fall victim to a drop in the quality of a specific model that has plagued so many of its competitors. Luckily, the Tundra recovered after this, but there is one specific model year that you should avoid at all costs.
The 2012 Toyota Tundra wasn't great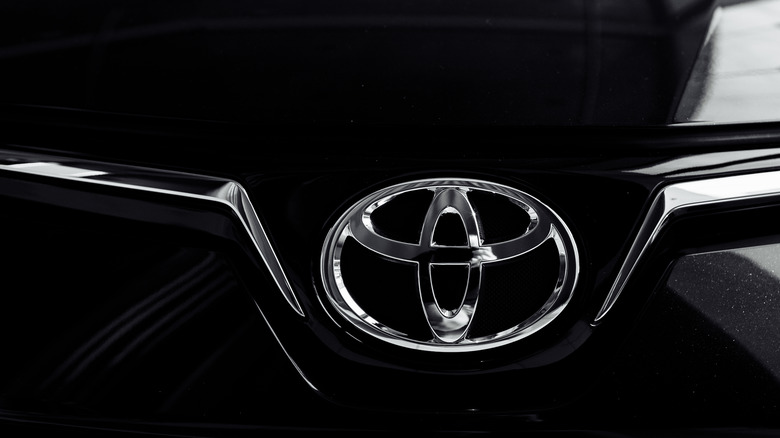 Andrii Medvediuk/Shutterstock
Buying a used car or truck is commonplace. In fact, many consumers would say it's preferable to buying a brand new vehicle due to the massive savings in the ticket price. However, while used rides may be a safe bet, we urge you to stay away from the 2012 Toyota Tundra. This is based on a combination of consumer reviews as well as reported repair costs. These are important metrics because they measure the driver's experience with the 2012 Toyota Tundra (via Motorbiscuit). Let's not forget that a bad car or truck truly gets in the way of life. 
There are two main reasons why people consider the 2012 Toyota Tundra to be the worst of the truck's almost blemish-free lineup. For one, there was an issue with the air induction pump, which most drivers saw arise around 74,000 miles. This was an expensive fix at an average of $3,100. Besides this, the truck also had many cases of premature transmission failure. In fact, it typically happened before the 10,000-mile mark and had an average cost of about $5,000 to be repaired. Though the 2012 Toyota Tundra presented many issues, the 2013 model is considered to be one of the lineup's best.