How Energy-Saving Smart Sprinklers Could Save You Money
Gorloff-KV/Shutterstock
We may receive a commission on purchases made from links.
If you are a homeowner who is considering purchasing a smart sprinkler system for your yard, the better question to ask yourself is: why not? Smart sprinklers have been around for a while and are a great investment for people who aspire to have lush, green lawns, but not deal with an astronomically high water bill. Although they cost more upfront, using them saves you tons of money long-term. In fact, it's estimated that using smart sprinklers can save the average home 15,000 gallons of water annually (via EPA).
Smart sprinklers make guesswork and overwatering a thing of the past. It does all the work for you. These devices assess the weather, moisture, and water supply and use the information to figure out how much water your lawn needs (via Reviewed). Read on to see how smart sprinklers let you water your lawn this summer at a fraction of the cost.
You can set it and forget it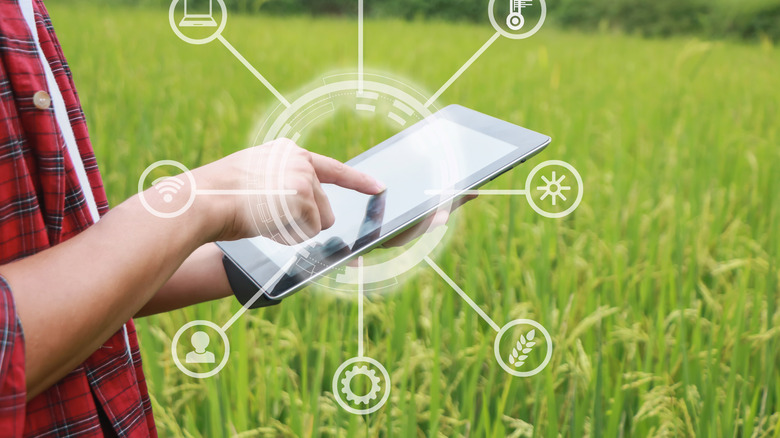 mansong suttakarn/Shutterstock
Smart sprinklers save money because of automation. By programming these devices through an app on your phone, you can create almost any kind of lawn watering schedule that works best for you. Popular sprinkler apps such as the Rachio 3 let you choose the type of automated schedule you want. It offers watering schedules that can be updated daily, or monthly depending on weather and soil conditions or fixed ones that have set water restrictions. You can make schedules based on the times you want the sprinklers to turn on and off, and how long they will run. All you have to do is provide the information the apps need.
Once it's programmed, smart sprinklers take extra steps to assess things like the moisture levels in the ground and the weather, and will then water or not water your yard based on the information collected.
It acts like your own personal weatherman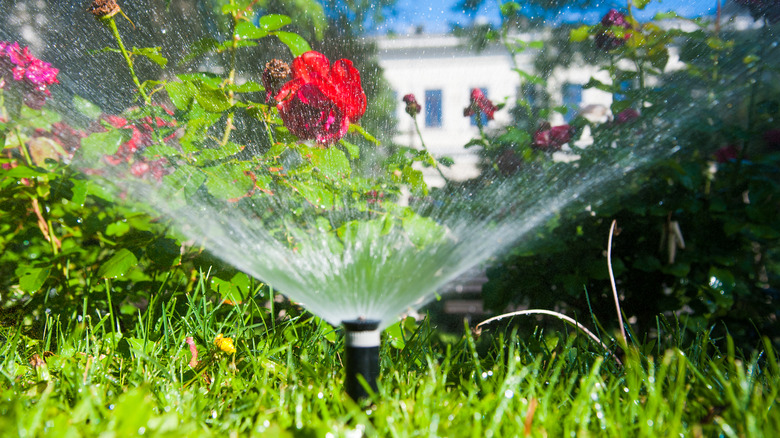 SGr/Shutterstock
One of the most touted features of smart sprinklers is that they adjust the amount of water used based on the weather. The amazing part is that these sprinklers read digitized weather reports ahead of time, and make a decision to water or not to water based on it. Smart sprinklers will use local weather data to adjust their schedules, so your yard gets watered only when it needs it (via Family HandyMan). This comes in especially handy if it rained the previous day. In a situation like that, regular sprinklers (even the ones with rain sensors) will continue to irrigate your lawn with more water. On the other hand, smart sprinkler systems will take that into account and not water your yard the next day.
It will also skip watering if the weather is windy, (wind causes water to blow off track leading to waste) or if there are freezing temperatures so you don't need the same amount of water.