8bitdo's SN30 Pro controller is a vintage jack-of-all-trades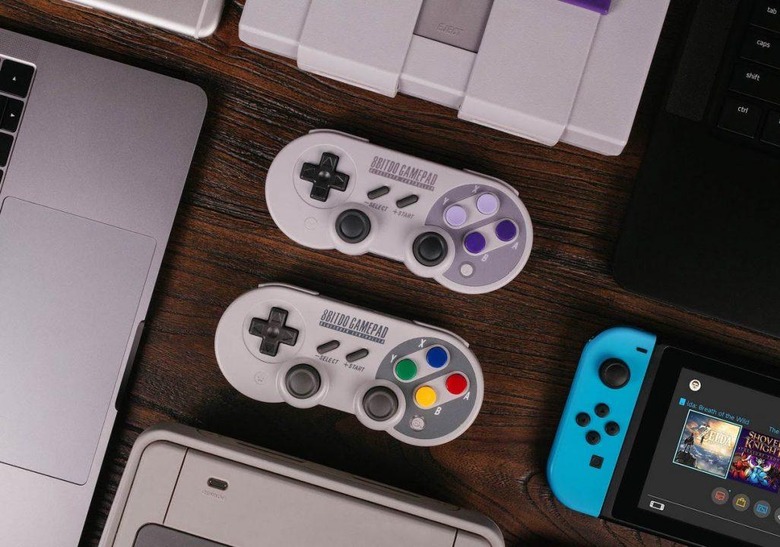 We may receive a commission on purchases made from links.
8bitdo is back on the scene today with a pair of new retro-inspired controllers that should be a little more capable than what the company normally puts out. The SF30 Pro and the SN30 Pro are both fashioned after the SNES controller, only with a few obvious differences. For instance, the original SNES controller didn't have analog sticks, while the SF30 and the SN30 do.
Essentially, these new controllers are both attempting to be a jack-of-all-trades. All of the original buttons on the face of the SNES controller are still present, giving you all you need for retro gaming. On top of that, the addition of the thumb sticks means that you'll be able to play more modern games, whether that's on Windows, Mac, Nintendo Switch, or Android.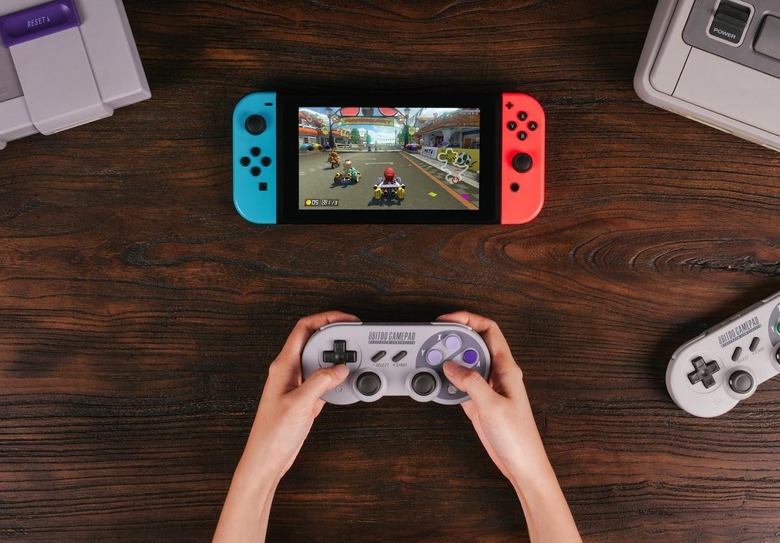 Both the SF30 and the SN30 can communicate through Bluetooth and USB-C, and both support motion controls, which is a fairly interesting addition. On top of that, both are outfitted with home and screenshot buttons, making them a less expensive yet nearly complete alternative to the Nintendo Switch Pro Controller. The only thing that's missing is an NFC chip for scanning amiibo.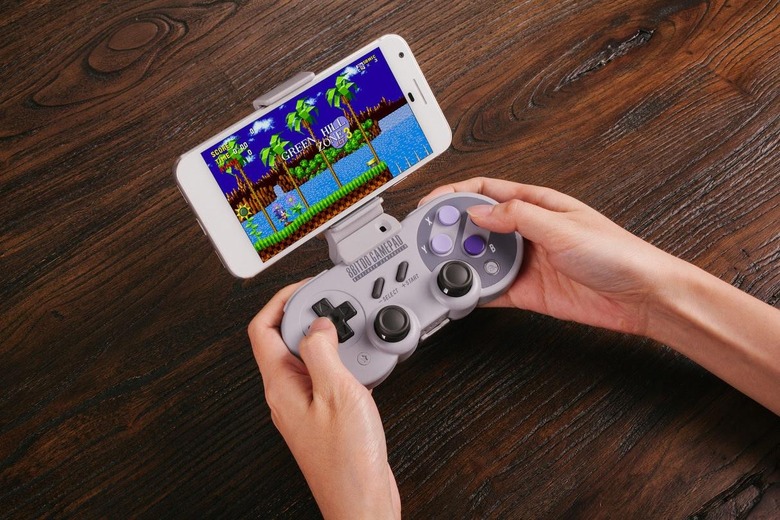 If you want to use this to play Android games, 8bitdo is also offering a smartphone clip separately. 8bitdo says the clip should fit nearly any smartphone, and it's being offered at a very reasonable $7.99.
Though we see two controllers here, they're functionally the same. The only difference is in their design – the SF30 Pro is modeled after the Super Famicom controller, while the SN30 Pro is modeled after the SNES. Both are available for pre-order now from Amazon with a price tag of $49.99 – not too shabby when you consider the $70 price tag of the Switch Pro Controller. What do you think of the SF30 and SN30 Pro? Head down to the comments section to share your thoughts!