Here's When The New Apple HomePod Could Launch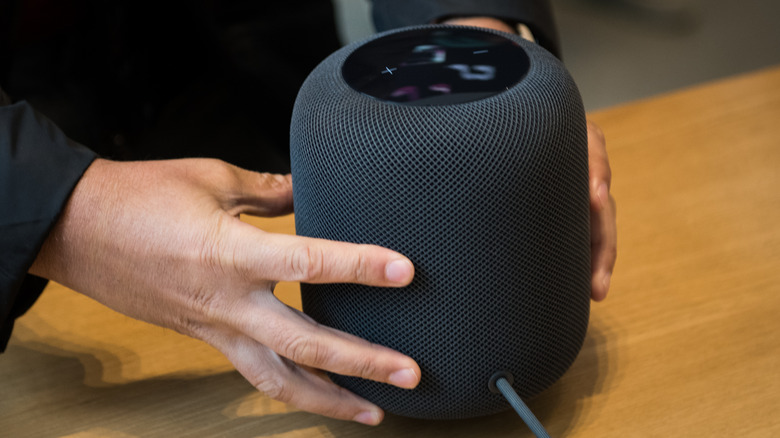 Bloomberg/Getty Images
Apple discontinued the original HomePod smart speaker in March of 2021, but it appears that a successor might hit the shelves soon. According to TFI Securities analyst and reliable Apple roadmap prediction expert Ming-Chi Kuo, Apple will introduce "a new version of HomePod" in the last quarter of 2022 or within the first three months of 2023. Kuo's prediction falls in line with a Bloomberg report, which claims that an updated version of the HomePod is in the pipeline for a 2022 release.
However, folks enthusiastically dreaming about major upgrades with the next-gen HomePod might be in for some disappointing news. As per Kuo, "there may not be much innovation in hardware design" for the upcoming Apple smart speaker. The HomePod first hit the shelves in January of 2018, but its high asking price of $349 likely kept it from becoming the next big success story for Apple's hardware division.
The speaker hasn't yet seen a successor, and after spending just over three years on retail shelves, it was discontinued as Apple shifted its focus to the smaller HomePod mini that sold for $99. Not much is known about the second-generation HomePod at this point in time, but there are rumors floating around about a next-gen HomePod equipped with a screen.
HomePod might get a screen upgrade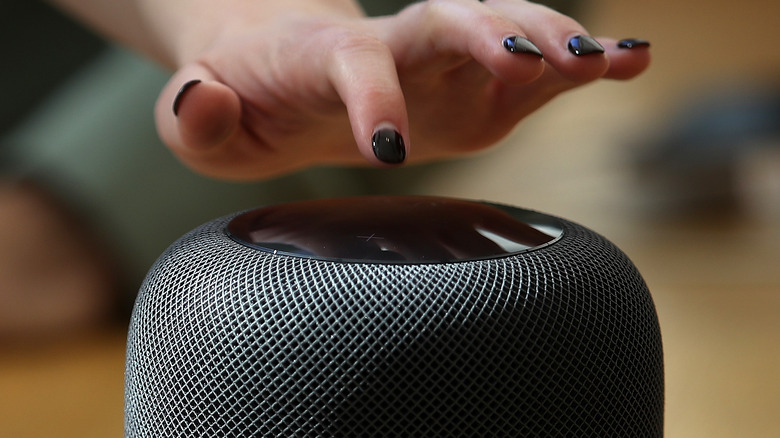 Justin Sullivan/Getty Images
A Reddit user recently shared a video in which Siri on a HomePod can be heard saying that the answer to a user query is "displayed on your HomePod." This led many to believe that it was a Siri slip-up that spilled the beans on a next-gen HomePod, while others dismissed it as a bug. However, Apple is reportedly working on an even more interesting audio product.
Bloomberg's Mark Gurman claimed last year that Apple is working on a hybrid device that puts together an Apple TV and a HomePod with a camera in tow for video calls. Video conferencing duties will reportedly be routed through a connected TV. The same report also mentions that Apple was working on a device that would marry a smart speaker with a screen.
It envisioned a hybrid device that might be best described as a HomePod base with an iPad fixed on top. Apple is said to have experimented with the idea of connecting the screen hardware with a robotic arm to the speaker. But do keep in mind that these are rumors at best with no official confirmation, and even if the aforementioned HomePod hybrids were in testing, there's no certainty that they will be launched as a commercial product.