Linksys Atlas 6 And Hydra 6 Routers Deliver Wi-Fi 6 Without Breaking The Bank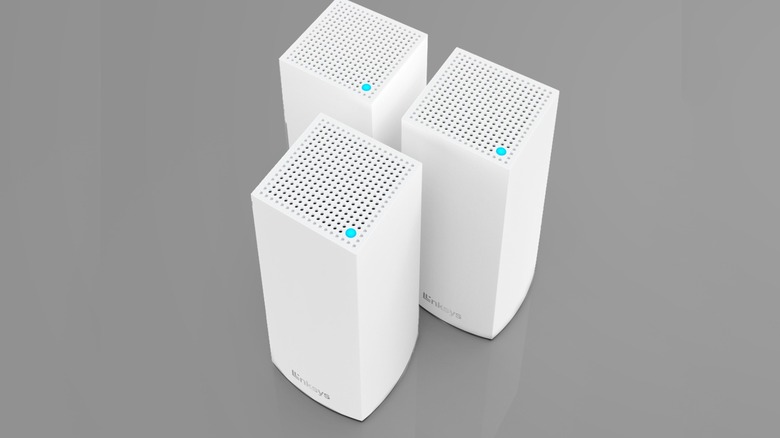 Linksys
Even though Wi-Fi 6 has been around for a couple of years now, the prohibitive prices of Wi-Fi 6 hardware — including routers — have largely prevented large-scale adoption. Linksys, the American networking equipment manufacturer, seemingly wants to change this with the launch of two new affordable Wi-Fi 6 mesh internet systems.
While Linksys has been making Wi-Fi 6 routers for a while now, like most other competing brands it initially focused on the high-end segment for tech enthusiasts and power users. For example, the Linksys Atlas Max 6E Wi-Fi 6 mesh router carried a price tag of $1200 when it launched back in April 2021.
Now that Wi-Fi 6 is trickling down to relatively affordable products, companies like Linksys, Belkin, and ASUS have started focusing their attention on Wi-Fi 6 routers and mesh systems that do not cost an arm and a leg. Back in January Linksys announced the Linksys Hydra Pro 6 — the brand's most affordable Wi-Fi 6 mesh router yet, with a retail price of $299. 
Six months later, the company has announced two new products: the Linksys Hydra 6 and the Linksys Atlas 6 — the latter becoming the most affordable Wi-Fi 6 mesh system in the Linksys lineup (shown here in its one color option: white). Linksys does not have a release date for either of these systems but did confirm that the products shall be available by early summer 2022.
Wi-Fi mesh systems on a budget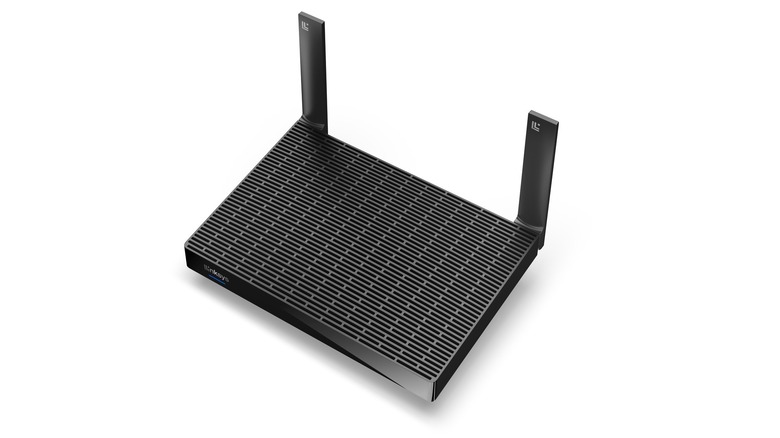 Linksys
Positioned below the Linksys Hydra Pro 6, the Atlas 6 Wi-Fi 6 router and mesh system is claimed to be ideal for work from home, casual gaming, and 4K UHD streaming purposes. This router packs in dual-band capabilities and supports internet speeds of up to 1 Gbps. The router also supports wired connections thanks to three 1GbE Ethernet ports.
Linksys offers the Atlas 6 in three configurations; 1-pack ($149.99), 2-pack ($279.99), and 3-pack ($349.99). While the 1-pack supports up to 25 devices and covers around 2,000 square feet, the 2-pack doubles the number of supported devices to 50 while ensuring coverage for an area of around 4,000 square feet. The most expensive system (the 3-pack) supports up to 75 devices and covers a large area of roughly 6000 square feet.
As for the Linksys Hydra 6, even though this router (shown here in its one color option: black), looks very different from the Atlas 6, they share near-identical hardware — including the same processor chipset (the Qualcomm Immersive Home 214 Platform), RAM, and flash memory. 
The extra feature on the Hydra 6 seems to be four ethernet ports for wired connectivity instead of just three on the Atlas 6. The Hydra 6 is also meant to act on its own as a standalone router, while the Atlas 6 is meant to work in a group (to maximize the benefits of the mesh internet tech). The Hydra 6 supports up to 25 devices within an area of around 2000 square feet, according to Linksys. The Hydra 6 router comes in one iteration: one router, no multi-packs, with a price tag of $179.99 — making it slightly more expensive than the 1-pack iteration of the Atlas 6.