Huawei Mate Xs 2 Foldable Phone Comes With An Outie Design And Stylus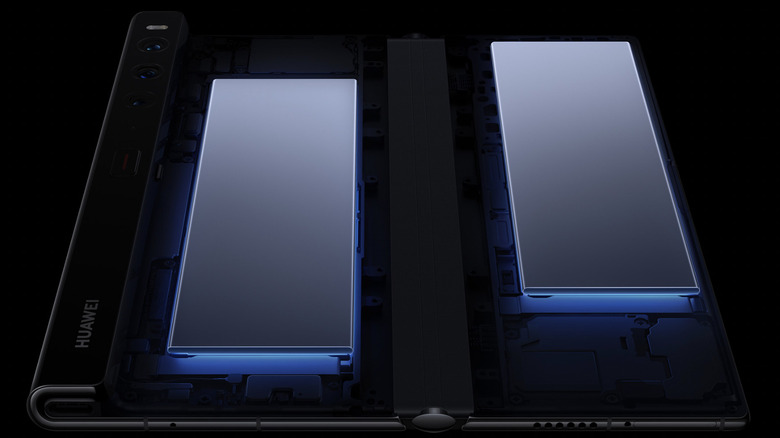 Huawei
Samsung might be the biggest household name when it comes to foldable phones, but it is hardly the only player in that arena. Oppo and Vivo have both put their stakes in, but it's Huawei that is its most significant rival. After a brief break, Huawei is back with the latest iteration of its foldable phone, one that goes back to its roots as the king of "outie" folds.
When people imagine foldable phones, most probably envision something like Samsung's Galaxy Z Fold line, which opens like a book. There are other designs, however, that aim to address some of the limitations and drawbacks of a device that folds inward (aka, the "innie" fold). An "outie," for example, doesn't require a second screen so that it can be used even when folded. You can use the one and same flexible display, which means you have a uniform set of features.
That design, however, does have its own disadvantages, the biggest of which is the potential risk to the sensitive screen that will always be exposed whether the phone is folded or not. When Huawei launched the Mate X2 last year, it seemed the company realized the risk was too high to warrant sticking to that design, so it instead adopted Samsung's inward fold with some improvements. Skip forward to 2022, however, and Huawei has returned to the outward-facing design.
Oustanding Outie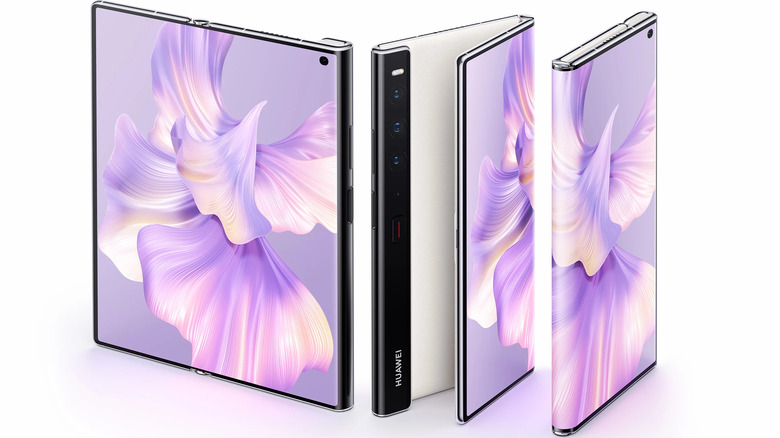 Huawei
The Huawei Mate Xs 2 comes with a large 7.8-inch 2480x2200 AMOLED screen that becomes an equally large 6.5-inch 2480x1176 when folded. It uses the 4G-only variant of the Snapdragon 888 so that Huawei could have access to that forbidden silicon. There's also 8GB of RAM onboard, though there's a 12GB Collector's Edition also up for grabs. It still has storage expansion, but you'll have to buy Huawei's proprietary NM cards for that.
Since the same screen can be used even when folded, it's trivial to take selfies and make video calls with the main 50MP f/1.8 camera that's joined by a 13MP ultra-wide shooter and an 8MP telephoto. If you do need a larger screen for those meetings, however, you can still use the front-facing 32MP camera with the screen unfolded. Whichever camera you pick, you won't have to compromise on the display.
The most interesting tidbit about the Huawei Mate Xs 2, however, is its support for the M-Pen 2s stylus, putting it directly at odds with the Galaxy Z Fold 3. But because it uses the same screen even when folded, Huawei's stylus can be used on the device without having to unfold it first, at least in theory. We'll have to see how all this works in practice when it lands in people's hands, though there is currently no word on plans to bring it outside of China. The phone alone costs 9,999 RMB, which is roughly $1,500, while the Huawei M-Pen 2s goes for 599 RMB, or around $90.