Why Quibi Was Such A Failure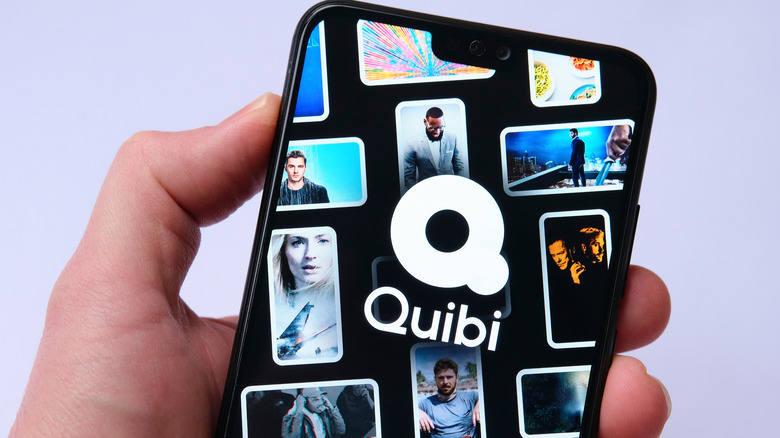 Ascannio/Shutterstock
Six months after the launch of a service that its founders had hoped would transform phone-based entertainment, it was already closed. What went wrong? There were hints that the company may not have had a strong foundation from the beginning. Founders Meg Whitman and Jeffery Katzenberg reportedly did not have the best relationship. They couldn't even agree on a name for the new company, with Katzenberg favoring "Omakase" (via Wall Street Journal).
What even is a Quibi? The name Quibi, which ultimately came from a branding company, was a shortened version of "quick bites." The idea was to create a series containing small chapters, or quibis, of short phone content, less than ten minutes long, that subscribers with short attention and busy lives could view on their subway commutes or during office breaks.
TikTok and YouTube already offered phone-consumable short-form content for free, so it was unclear why anyone would subscribe to a service for $4.99 a month — with ads, $7.99 without. Quibi hoped to differentiate itself from the free competition with an impressive lineup of Hollywood stars and original shows along with news content.  Quibi then proceeded to launch at the worst possible time.
Quibi Launched During a Pandemic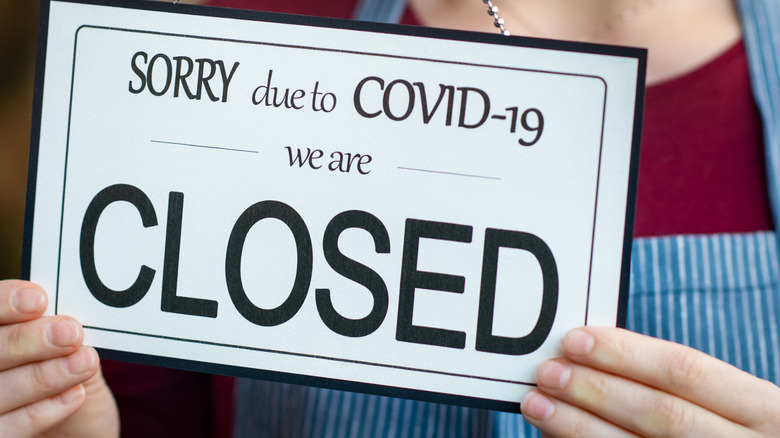 Rido/Shutterstock
Quibi launched on April 5, 2020, in the middle of the global COVID-19 pandemic. That's right, a phone-only (at least initially) platform for commuters and office workers launched when most of their target audience wasn't commuting and their offices were shuttered. Quibi offered a three-month free introductory trial. Quibi co-founder Jeffrey Katzenberg spun this as both a way to meet pandemic "financial challenges" and a way to hook new users, saying "If they love it and they think it's worthwhile, they'll end up subscribing to it" (via Deadline).
It wasn't enough. Subscription rates were well below Quibi expectations. Quibi hoped to have seven million subscribers. They ended up with only about half a million (via CNBC).
Katzenberg blamed the pandemic and the lack of "in-between" moments for Quibi's failure (via The New York Times). Launching an app for bored commuters during a pandemic was definitely a mistake. However, the timing of the launch was not the only Quibi misstep.
Quibi Content Found a New Home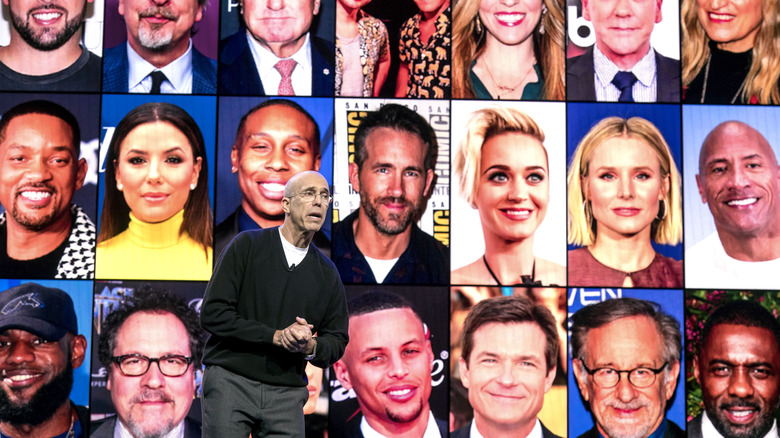 Bloomberg/Getty Images
Quibi faced competition from other streaming services and lacked some features found in other apps. Not only could anyone stream free content from apps like YouTube and TikTok, but they could also cast videos on their TVs and share content over social media. Further, apps like Netflix already allowed you to view professionally made TV content and movies on your phone. The Quibi app eventually included some sharing and casting features for the iOS and Android apps, but it was too little too late. Six months after launch, Quibi was already finished, reports CNBC. The only question remaining was what would happen to Quibi's original content?
Prior to launch, Quibi leaned hard on original content featuring Hollywood stars, including Anna Kendrick in "Dummy," Kevin Hart in "Die Hart," and Chrissy Tiegan's "Chrissy's Court." Quibi shows went on to garner two nominations and two Emmys, including Laurence Fishburne for "#FreeRayShawn." There were also Quibi exclusive shows that hadn't yet launched.
While the Quibi platform failed, Quibi's catalog was purchased by Roku. Roku device owners can now view the short content for free with ads run between episodes. Ironically, the content is more popular on Roku than it ever was on Quibi (via Deadline).