Netflix Stock Just Took A Huge Hit. Here's Why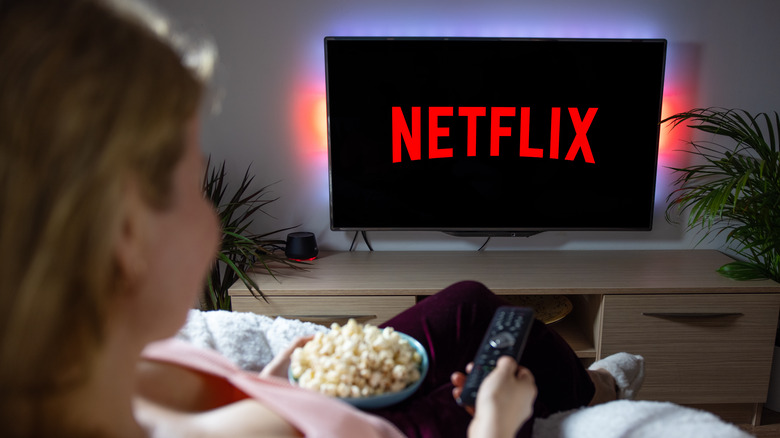 Kaspars Grinvalds/Shutterstock
Netflix is finally beginning to feel pandemic burnout in a serious way. Earlier today, MarketWatch reported that Netflix stock prices dropped to about $221, a 36% decrease from its previous high of roughly $348 per share. This is the second time such a rapid drop in stock prices occurred in the streaming service's tenured history. By comparison, Netflix stocks fell 40.9% on October 15, 2004, but it's important to consider that it was a much smaller company back then — CNN reported on the initial price dump in October, 2004, noting that Netflix shares only dropped in price from $17.43 to $11.05.
In its early report, MarketWatch went on to project Netflix market valuation would potentially dip below $100 billion for the first time since January 22, 2018. The aforementioned drop in market valuation already seems to have come to fruition, according to Yahoo Finance, which shows Netflix valued at $99.11 billion as of this moment. This is an astounding drop from the $154.8 market valuation that the company closed with yesterday evening.
This all comes one day after a Netflix reportings call, held on April 19, which suggested that Netflix lost 200,000 subscribers in Q1 2022. The sudden collapse in Netflix share value is unprecedented for the popular streaming service, whose stakeholders likely did not see such a drastic market response occurring as a result of its recent subscription price hikes for 4K subscribers, despite ongoing economic challenges such as rapidly increasing gas prices worldwide.
Why Netflix stock prices are dropping so fast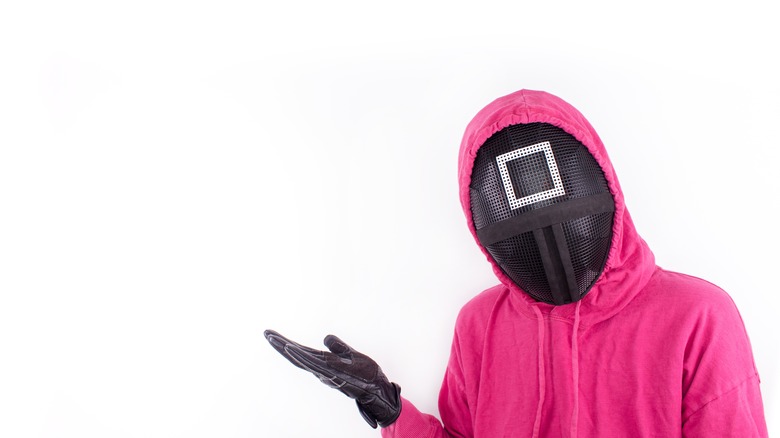 JuliaDorian/Shutterstock
One would think that Netflix is fully capable of staying ahead of competitors in the streaming arena, such as Disney+ and Amazon Prime, given that it has consistently offered a robust collection of movies and high-quality network-exclusive TV shows such as "Ozark" and "The Witcher," to name a few. However, several market insiders commented to Reuters earlier today, speculating that investors are looking at Netflix's value in terms of short-term growth rather than long-term potential.
Kim Forrest of Bokeh Capital Partners clarified to Reuters, saying, "People buy growth companies because they think their cash flow is going to grow. ... When a stock like this tumbles, people looking for growth back away quickly."
Netflix's apparent fall from grace among investors comes at a time when the company is actively pumping cash into its highest-performing TV originals, if the breakout Korean TV series "Squid Game" is any example.
The streaming giant is now looking for even more ways to crack down on users who share passwords with friends and family members, according to AP News. AP also suggested that Netflix is planning to introduce a new ad-based subscription tier to more efficiently compete with other streaming services, but these efforts appear more reactive than proactive, and due to broader economic concerns, could end up doing little to pull the company out of its present tailspin. It's more likely that Netflix and its subscribers simply can't "see what's next."