WhatsApp Is Rolling Out A Major Change To Media Visibility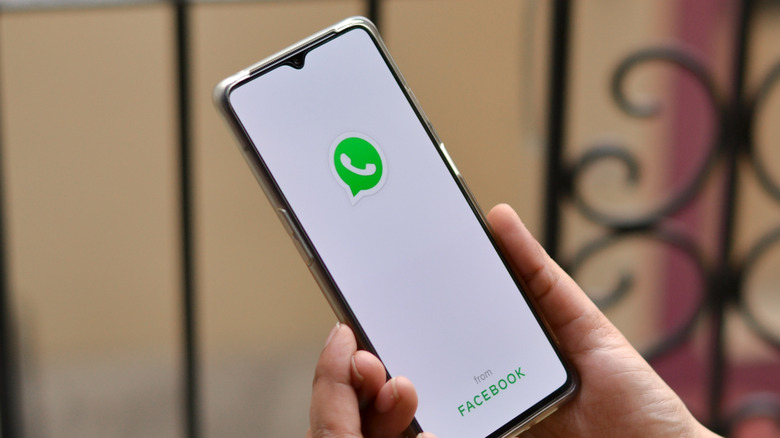 PhotographerIncognito/Shutterstock
WhatsApp may be the world's most widely used messaging platform, but it continues to have its share of annoying quirks. And despite WhatsApp adding new features of late, some of these issues have still not been fixed. In some cases, newly introduced features have led to problems that did not even exist earlier. Take, for instance, WhatsApp's disappearing messages feature introduced a few months ago. One of the major issues people had with disappearing messages was that the images sent and received during that session continued to be auto-saved to their phones' media galleries. 
WhatsApp users may already know that the media files sent and received on the platform can clog up the internal storage on their devices. While WhatsApp offers the option to uncheck the option to auto-download media, some users may not be tech-savvy enough to go figure it out. Instead, users switched to using disappearing messages, assuming that files sent during such a session would not be autosaved. In an upcoming update, WhatsApp intends to finally address this problem, WABetaInfo reports.
WhatsApp retains the option to save images manually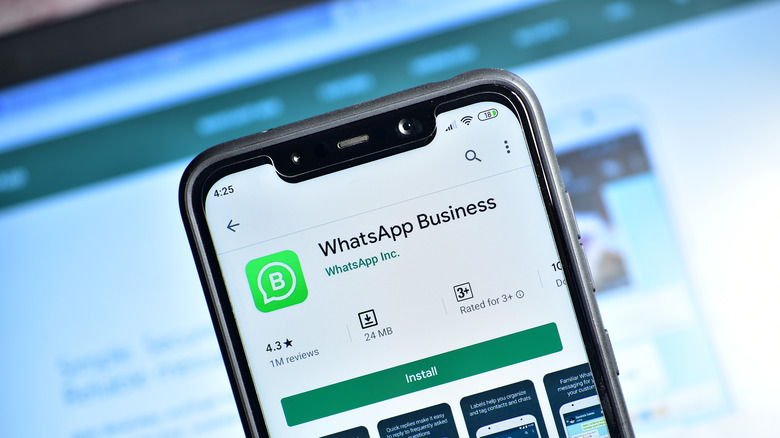 Funstock/Shutterstock
The new version of WhatsApp — which is already being rolled out to some users — no longer autosaves media files sent and received when the disappearing messages session is active. This update apparently results from the privacy aspect rooted in the entire disappearing messages feature; given that the very reason WhatsApp users choose to switch on disappearing messages is to keep the messages (and media) sent during the session private, autosaving media files sent during such a session to the phone memory sort of defeats the purpose of the feature. WhatsApp seems to have finally figured this out.
While some of the media files sent and received during a disappearing chat session may not be useful later, users may want to save some of them, so WhatsApp will still give users the option to manually download and keep the image. This feature has, in fact, already been rolled out to select iOS users; Android users will need to wait a bit more for this to arrive. According to WABetaInfo, these new changes will be rolled out to members of the public builds and those in Beta within the next 24 hours. Apart from adding an entirely new feature, this new development might also solve one of WhatsApp's long-standing problems.