Porsche Now Holds The Reins For Audi, Lamborghini, Bentley, And Bugatti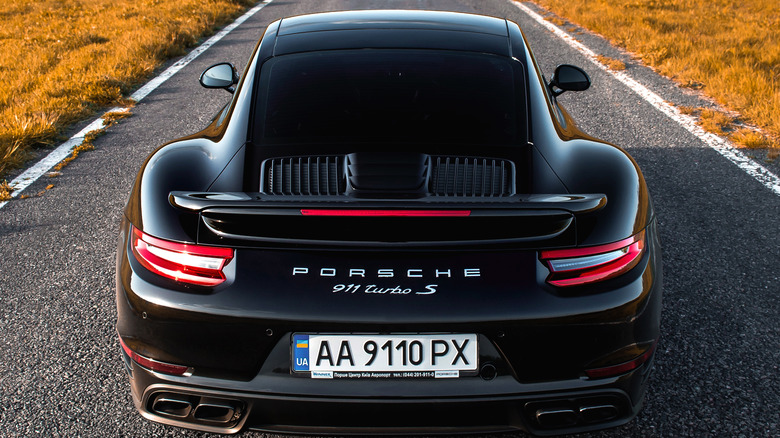 Veyron Photo/Shutterstock
The VW Group has inside its luxury and sports car division some of the most famous marques in the automotive industry. These include Porsche, Audi, Lamborghini, Bentley, and Bugatti. Porsche has been handed the reins to the entire division and word is that it will coordinate all future activities and control where revenues go for Audi, Lambo, Bentley, and Bugatti.
This means that the brands will share architectures and components along with pooling efforts for electrification and autonomous driving. Porsche's first moves have been announced and it plans to do some serious cost-cutting. Porsche's plan is to cut costs at a rate of $2.3 billion per year until 2022.
All that saved loot will be used to invest in new technologies that have a low return on investment. The investment will give gains in research and development, procurement, and production. For now, Porsche will be run by Oliver Blume, Bentley by Adrian Hallmark, Bram Schot at Audi, and Bugatti by Stephan Winkelmann. A new management worker will come in 2020 called Peter Duesmann. He is a former BMW top manager whose retention period ends in 2020.
Where he will wind up is a guess right now, but speculation has him in a few potential scenarios including taking over Audi, becoming COO of the entire VW Group or taking over Porsche. Bentley is likely to be one of the key brands focused on. That marque is said to lose $20,000 per car sold. It lost over $90 million in the first half of 2018 due to sales decline of 15%.
Bugatti and Lambo both seem to be doing well with high-demand and low production cars. Right now, Lambo is owned by Audi, but rumors suggest it will be transferred to the Porsche helmed luxury and sport division. That will be interesting since Lambo and Porsche are pulling no punches in their battle over top Nürburgring times. Speculation is that with loses and budget issues, Audi might find itself on the chopping block before long.
SOURCE: Automobile Mag