IKEA Vappeby Is A Weatherproof Spotify Tap Speaker That's Also A Lamp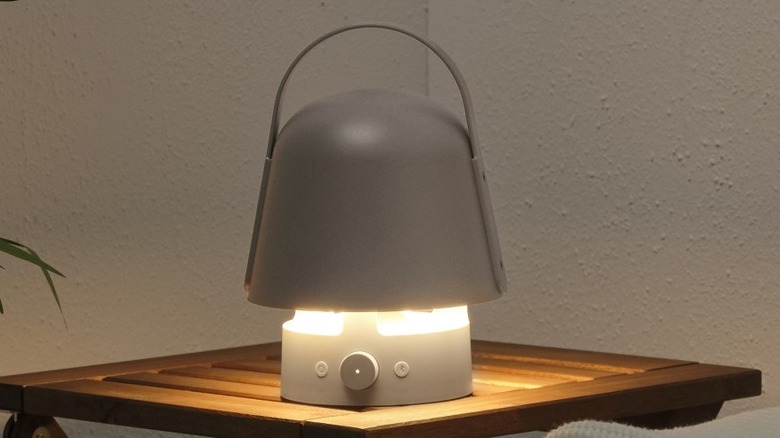 IKEA
IKEA is a brand best known for products that exemplify the Scandinavian aesthetic of minimalism. Furniture pieces that you can assemble yourself are the brand's most popular items, but it also has a few other lifestyle products available, including consumer electronics like speakers. Fortunately, this minimalist approach to design doesn't mean that its products will sport almost no features, and IKEA has been increasing its stock of products that integrate smart features, like wireless charging, integration with smart home platforms, and even smart speakers that masquerade as picture frames. 
Now it's taking another step in that direction with a new smart device that still looks deceptively minimal but actually delivers the functionality of two or three devices in a single product. But, in addition to this slight diversion in terms of simplicity, the IKEA Vappeby also claims the title of the first Spotify Tap device that isn't an earphone or headphone.
Spotify on Tap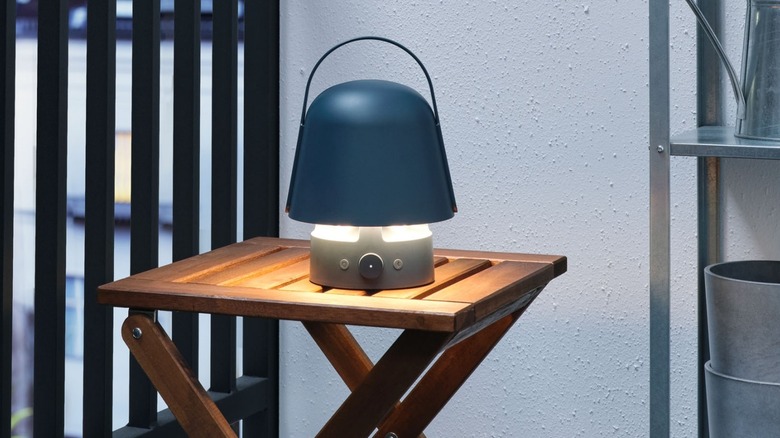 IKEA
Announced in September last year, Spotify Tap was simply a way to bring more awareness of the streaming service to more people. While almost any phone or speaker can use Spotify one way or another, Spotify Tap simplifies that by requiring only a single tap or push of a button to dive into that music streaming world. Just tap a button assigned to Spotify Tap, and you will immediately hear the last thing you were listening to on the music streaming service.
Although Spotify Tap has been around for almost half a year, support for it has been limited to a single class of devices. These are mostly earbuds from Samsung, Bose, Jabra, and even Microsoft, as well as the Bose Noise Cancelling Headphones 700. This makes the IKEA Vappeby the first-ever Bluetooth speaker to support the new feature, with the power button also functioning as that dedicated Spotify button.
The Vappeby offers lights and sounds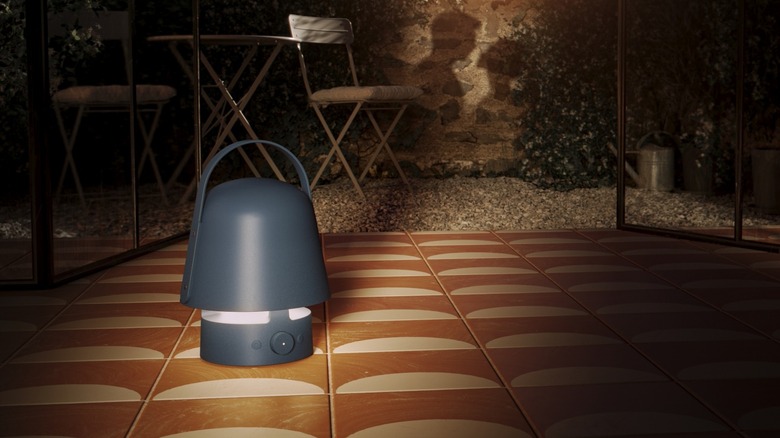 IKEA
Vappeby is, of course, more than just a Bluetooth speaker, and you wouldn't even know it was one if you looked at it. In terms of design, it looks more like a traditional gas lantern, albeit one with that world-famous minimalist slant. The LED bulb inside lights up in two modes, matching the mood or need of your party. IKEA envisioned this lamp and speaker combo to be the life of that party, whether indoor or outdoor. Its IP65 dust and water resistance rating makes sure that it will survive acts of nature or humans. An easy-to-grip handle and simple physical controls make it trivial to use the speaker, regardless of how much partying you've been doing.
The IKEA Vappeby also works with other audio streaming services, of course, and can play music stored locally on the connected device. The speaker-lamp's battery is advertised to last 12 hours and can easily be charged using a USB-C cable. Available in Blue and Gray colorways, the Vappeby will hit IKEA stores in the U.S. and online sometime in April.