Fortnite Chapter 3 - Season 2 Hit With Long Queue Times As Epic Works On Fix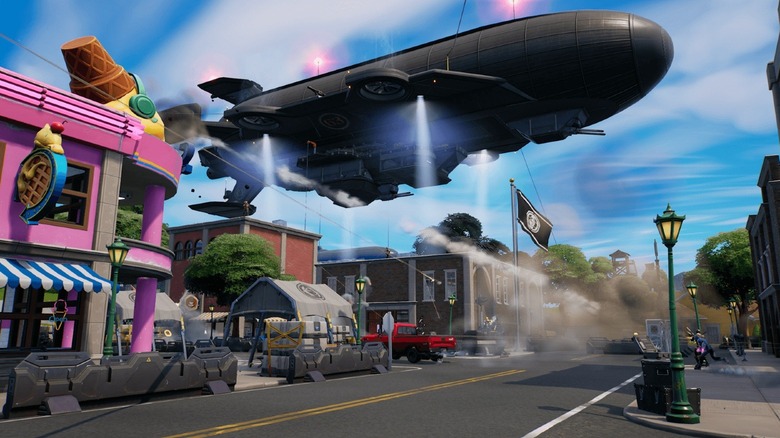 Epic Games
"Fortnite" Chapter 3 – Season 2 has arrived, but its launch isn't without issues. Players are facing long wait queues as they attempt to fire up the game and get into the new action, something Epic has addressed on Twitter with a promise that it is working on a server fix. The new season, which is called "Resistance," went live early on March 20, 2022.
As expected, "Resistance" brings a new set of characters to the battle royale island, as well as some changes to the map and to the items you'll find on it. Marvel makes yet another reappearance in Epic's video game universe with the addition of Dr. Strange, the gold bar funding initiative is back for pro-Resistance weapons, the Battle Bus has some new armor, plus there are new IO vehicles on land and in the sky, a bunch of weapons are back from the vault, and much more.
Server issues force players to wait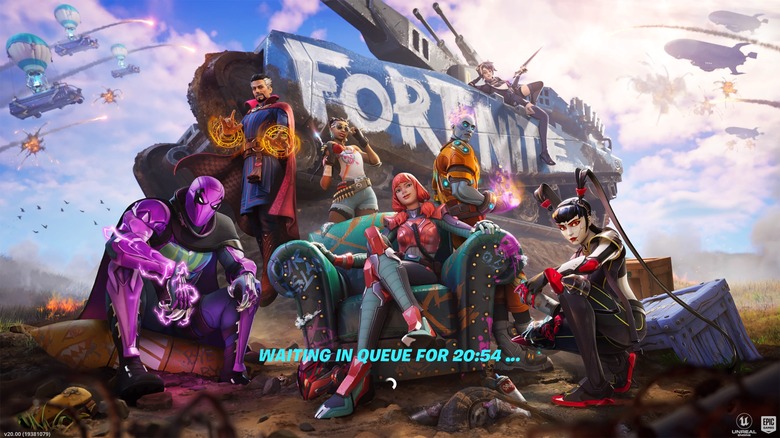 Epic Games
If you've attempted to get into a "Fortnite" match on "Resistance" launch day, you've likely been met with a "Waiting in queue" message, followed by a long wait period. That's because of some server issues Epic says it is investigating. In a tweet on the "Fortnite Status" Twitter account around 5:45 a.m. PDT / 8:45 a.m. EDT, the company said it couldn't open up its game servers to everyone trying to log in because of this unspecific problem.
In an update published by the same Twitter account several hours later, Epic said it is "continuing to work on server issues that are causing players to experience a long queue time." The company notes players will see various queue times, some facing longer waits than others, while promising it will return with another update when it irons out the problem. Until that time, players who want to play should open the game ahead of time to enter the queue; it could take half an hour or longer before each player can sign into "Fortnite" and join a match.
The big Fortnite Chapter 3 - Season 2 changes detailed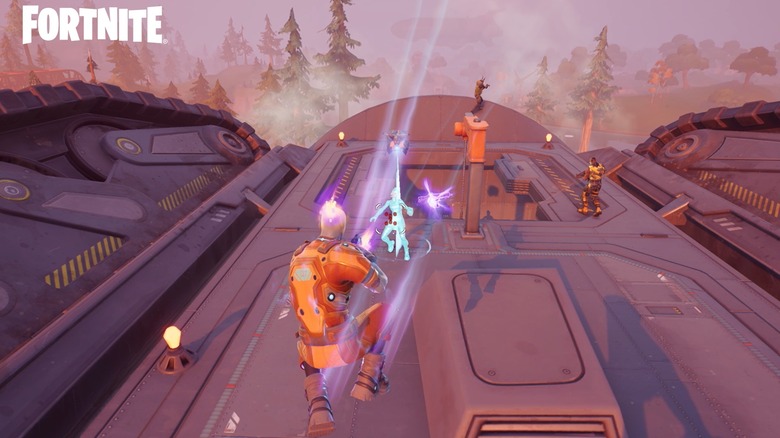 Epic Games
"Resistance" brings a bunch of changes to the battle royale island, and as with past seasons, some of them you'll only discover once you jump into the gameplay and look around for yourself (take note of the new camo-themed Supply Drops, for example). Epic does detail some of the biggest changes on its "Fortnite" blog, however, including the newest weapons on the island, which items were unvaulted, a new type of vehicle mod called "Cow Catcher," and the addition of "Repair Torch," which is a blow torch that can be used to repair damaged vehicles (and yes, you can refuel the torches at gas stations).
The biggest weapon addition in "Resistance" so far is the new Siege Cannon, which is a large deployable cannon that can shoot projectiles long distances and launch the player over the same distance to quickly travel the map or escape enemies. This season also brings the Striker Burst Rifle and Combat SMG, plus many weapons have been unvaulted, not the least of which is the controversial Drum Shotgun — though, Epic notes, it adjusted the firearm so it now fires at a slower rate, the flipside of which is that each shot deals slightly more damage.
Players will also see new IO Blimp vehicles over POIs, indicating those locations are occupied by the IO. The blimps are full of items and include zip lines for scaling them. "Fortnite" Chapter 3 – Season 2 is available to download now.