These Are The First Two 5G Cars In The US - Here's Why That Matters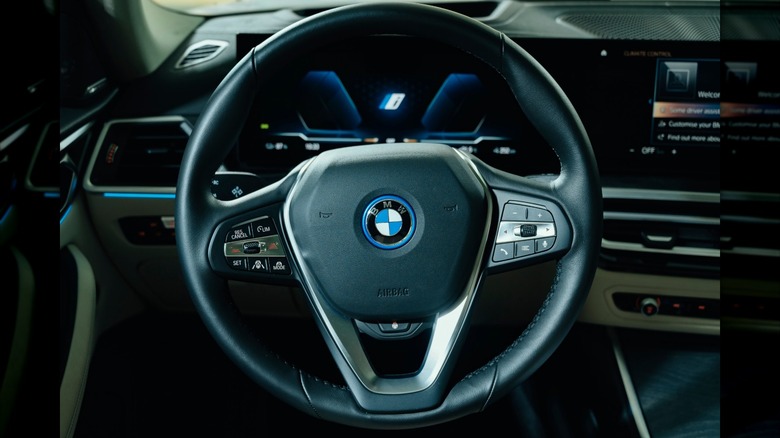 Valdis Skudre/Shutterstock
It was only a matter of time before 5G-enabled cars hit the road, and today T-Mobile announced that it'll be providing the cellular service for the first two out of the gate. The 2022 BMW iX and 2022 BMW i4 will be the first cars sporting 5G connectivity, which T-Mobile has branded "Magenta Drive." While it's fairly inexpensive to outfit these cars with 5G service, there are, as always, some caveats to consider before you rush out and buy one of these BMWs just because they can tap into a 5G network.
The BMW i4 and BMW iX are the first two 5G-enabled cars available in the U.S., according to T-Mobile, with the company boasting that its 5G network covers "more than 96 percent of Interstate Highway miles across America" in today's announcement. Of course, while 5G functionality in these two cars is exciting, our first drive of the 2022 BMW iX and that of the 2022 BMW i4 have found one major barrier to entry for many: price. The hope, however, is that 5G functionality will quickly spread to other, more affordable cars now that T-Mobile has taken the plunge with these two vehicles.
T-Mobile Magenta Drive details and functionality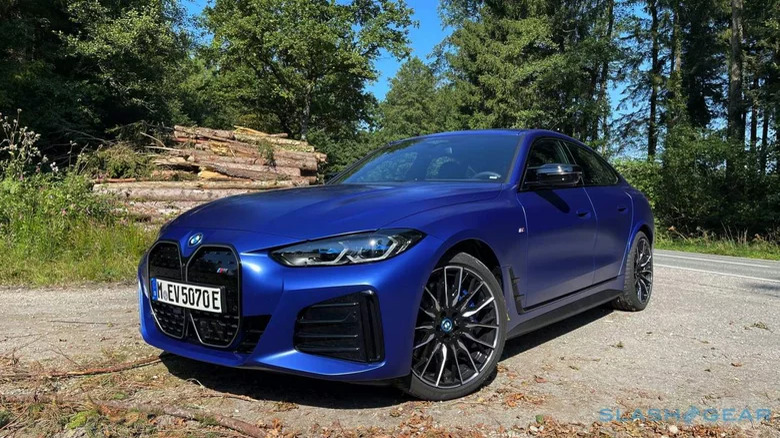 SlashGear
As T-Mobile announced today, BMW iX and i4 owners who sign up for Magenta Drive will get "unlimited" 5G data for their car, but this functionality goes beyond a mere cellular connection. T-Mobile says that with Magenta Drive, users can make calls from their personal number using only their car's service, meaning you can leave the phone at home if you wish (though that isn't something we'd recommend). That functionality includes incoming call notifications both to your car and on your phone. Once T-Mobile flips the switch on your 5G service, your car can also serve as a 5G hotspot that can connect to up to 10 devices at once. Particularly interesting is "follow-me" connectivity that allows you to carry your personal settings between BMW cars; it could be useful for if you happen to own multiple BMWs or have friends with compatible BMWs, but all things considered, that functionality probably has a narrow niche.
T-Mobile even says that the 5G connection in your car could be stronger and faster than the one your phone is capable of thanks to a more sophisticated antenna system. With that in mind, Magenta Drive could be a worthwhile add-on for those who venture out into more remote regions of the country regularly, as you may be able to use your car to get a signal in places where your phone might struggle.
Magenta Drive pricing and the fine print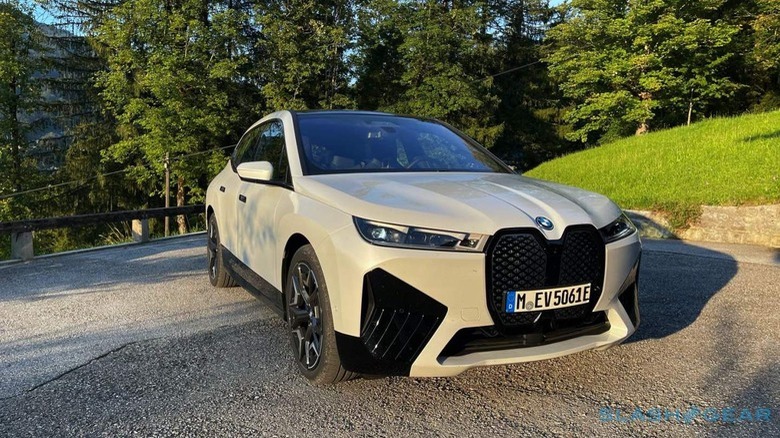 SlashGear
Of course, when we're talking about mobile carriers, there's always pricing and fine print to consider. T-Mobile says that Magenta Drive costs $20 a month, which is probably a little bit pricier than most connected device add-ons subscribers are used to. Still, compared to regular plan pricing, $20 certainly doesn't feel too bad.
As for the fine print, something to keep in mind is that you aren't truly unlimited here. While T-Mobile isn't going to cut off your data access entirely, it does reserve the right to slow data connection speeds for "heavy data users" during times of high congestion. What qualifies as heavy use ultimately depends on the plan, but T-Mobile says that for most customers, that will be more than 50GB a month. In addition, video streams will be limited to SD quality.
These aren't uncommon caveats for unlimited plans, but it does force us to note that your plan doesn't offer unlimited data at the highest possible speed. In any case, if you have either a 2022 BMW iX or i4 in your garage and you want to sign up for Magenta Drive, you can do so via the BMW mobile app.