Lenovo Gives ThinkPad X And L Series A Greener Twist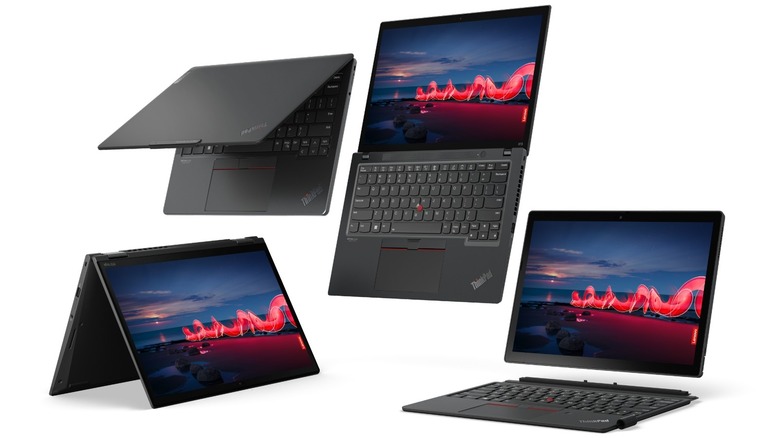 Lenovo
Lenovo has announced a few brand-new additions to its entry-level ThinkPad workstation laptops. The new X and L-series ThinkPad workbooks include the X13, X13 Yoga Gen 3, and ThinkPad L-series Gen 3, all of which come with improved processing power and even better eco-friendly design than their Gen 2 counterparts.
Similar to the ThinkPad Z-series laptops that were recently revealed at CES 2022, Lenovo's new X and L-series workbooks are constructed with parts made from post-consumer content, which is a term that denotes recyclable materials like plastics and leathers. Lenovo claims that all AC adapters, speaker enclosures, and battery brackets in its X and L-series laptops include a significant amount of post-consumer content in their construction – and that the laptop packaging itself is made up of 90% recycled materials, too.
The inclusion of recycled material in Lenovo's blueprints for newly manufactured computers is a limited but important step in staving off the effects of landfill pollution on the Earth's ecosystems. For added context, the Journal of Environmental Health & Science conducted a study in January 2014 which indicated that plastics make up 21% of world landfills, a number which could be offset as Lenovo and other computer manufacturers further opt into using eco-friendly materials in their computers, accessories, and packaging.
ThinkPad X and L Gen 3 improvements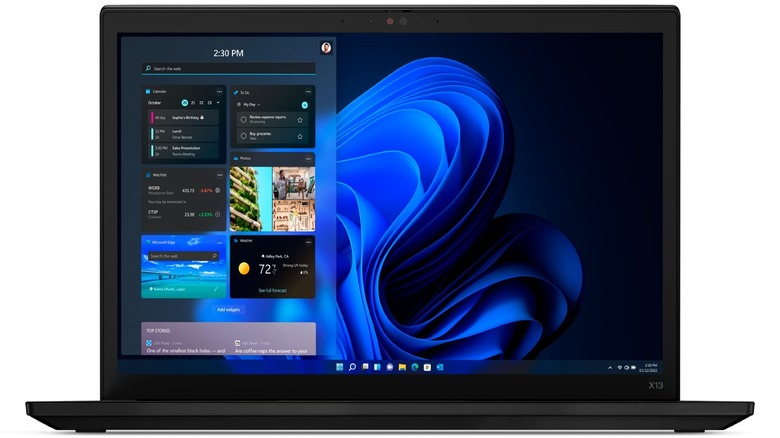 Lenovo
Fans of Lenovo ThinkPad workstations may be excited about the bump in computing performance and sleeker designs over previous generations. Lenovo's X and L-series laptops have historically held down the entry-level section of Lenovo's workstation offering, so this announcement indicates that the ground floor has been raised.
Each of the new Lenovo ThinkPads can be equipped with reasonably powerful processing chips, and it's indicated that any of the new books can host CPUs with performance (up to) the 12th Gen Intel Core i7 or AMD Ryzen PRO 5000-series chips.
The new X-series models feature Dolby Audio-supported speakers and include Dolby Vision-capable low power displays. Meanwhile, the entire L-series has been refitted with new form factors including "narrower bezels and increased screen-to-body ratios."
The new ThinkPad models will launch throughout Q2 of 2022. Lenovo's L14 and L15 models launch as soon as April and will retail starting at $869. The company's ThinkPad X13 Gen 3 and Yoga Gen 3 models, respectively, launch in June at MSRPs of $1,179 to $1,369.