The Real Reason Google Just Paused Advertising In Russia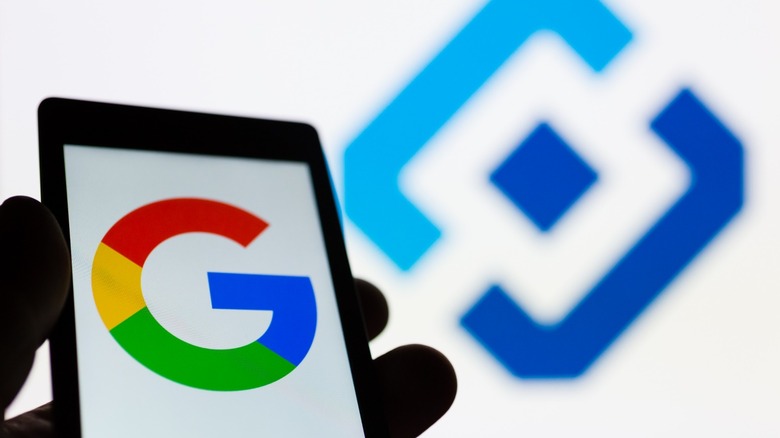 klevo/Shutterstock
As the Russian invasion of Ukraine continues to unfold, we've seen numerous big tech companies drawn into the discourse surrounding the conflict. Google is one of those big technology companies, and now following Russian demands to ban so-called "false" advertising about the conflict, Google has announced that it will suspend all advertising in Russia. It goes without saying that this is a big move for Google, as it makes much of its money through advertising across its various brands.
It's a rare move for Google, too, but we're seeing more of these global tech companies make these kinds of decisions between appeals from Ukraine and, in many cases, outright demands from Russia. Google is now saying that it will continue watching the situation unfold, but this decision to pull advertising from Russia is just the latest in a string of content decisions Google has made as it navigates the conflict.
Google's decision to suspend advertising in Russia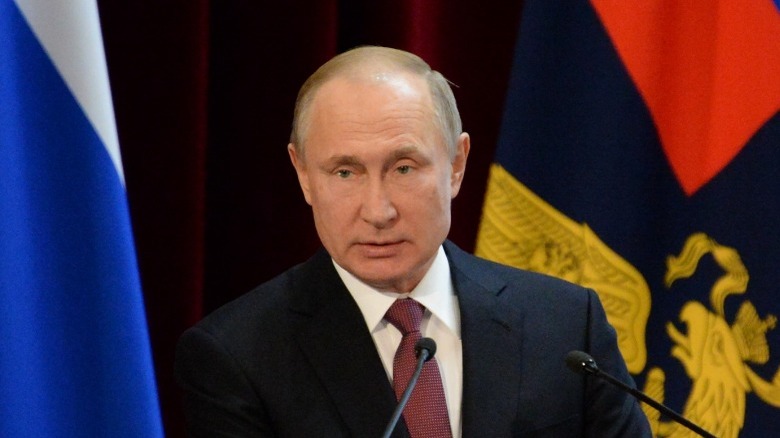 Free Wind 2014/Shutterstock
According to a report from The New York Times, Google has decided to suspend advertising across Search, display, and YouTube in Russia. Seemingly, this is a response to earlier demands from Russian media regulator Roskomnadzor. As The Wall Street Journal reports, Roskomnadzor accused Google of showing "advertising campaigns to misinform the Russian audience" on YouTube videos. Roskomnadzor said those advertisements were "aimed at creating a distorted perception of current events," meaning the country's invasion of Ukraine.
Roskomnadzor demanded that Google pull those advertisements, and now Google has responded by pulling all advertising, apparently. "In light of the extraordinary circumstances, we're pausing Google ads in Russia. The situation is evolving quickly, and we will continue to share updates when appropriate," Google said in a statement to The New York Times. The company gave no other indication of when it would resume advertising in the country, or even if it plans to at all for the time being. 
Google must tread carefully in dealing with Russia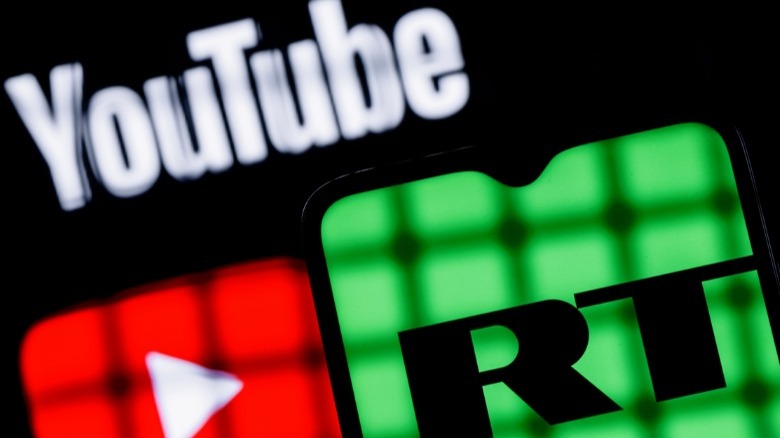 Sergei Elagin/Shutterstock
As The New York Times notes, Google has to take caution in dealing with and responding to Russia's demands, because the tech giant is worried that retaliation could be targeted toward the 100+ Google employees that work and live in the country. Still, Google has taken increasingly serious action in response to Russia's invasion, first banning Russian media from YouTube in Europe, Google News as a whole, and then Russian-sponsored YouTube channels in Ukraine.
Whether or not Russia will be appeased by Google's decision to halt advertising altogether is not something anyone can know, but it's clear by this point that Russia is trying to wage a war of information and it's trying to get big tech to play ball. Just a short while ago, Russia banned Facebook entirely, citing instances of "discrimination" against Russian media dating back to October 2020 and more recent restrictions of Russian media on the platform. Since Google took similar steps as Facebook, it may not be long before we see the country impose similar restrictions on platforms like YouTube.