Google Opinion Rewards Finally Launches For iOS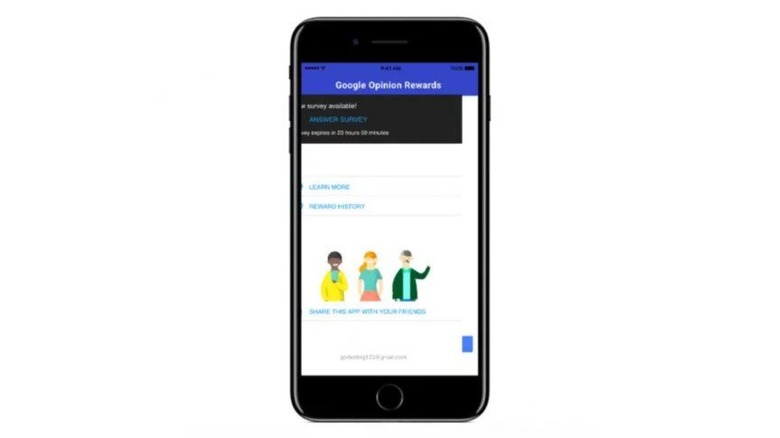 The Internet has no shortage of survey websites promising to pay users for their effort, and one of the most legitimate varieties of this is Google Opinion Rewards, Google's own survey platform. Google pays users up to $1 per survey completed, making it a favorite among users looking to make some spending money. Until now, though, the app have only been available to Android users.
Google announced the launch of its Opinion Rewards iOS app, saying it is available to iPhone users now. You'll need a PayPal account to sign up for the service, and it'll need to be linked to the app before you start earning. According to Google, more than 10 million Android installations have already taken place.
Not familiar with how it works? Head over to iTunes and download the Google Opinion Rewards app. Sign up and tie your PayPal to the app, then you'll start receiving notifications when there are surveys available for you to answer. According to Google, the surveys come in a variety of forms, such as short ones seeking opinions and others being satisfaction surveys for specific locations.
Unlike Android users, who are paid with Google Play credits, iOS users get cash that goes to their PayPal. The service is only available to individuals located in the United States, and involves more than three million surveys every week, according to Google. Users can skip an offered survey whenever they'd like without penalty.
SOURCE: Google Blog