Samsung's New Fortnite GLOW Skin Arrives: Here's How To Get It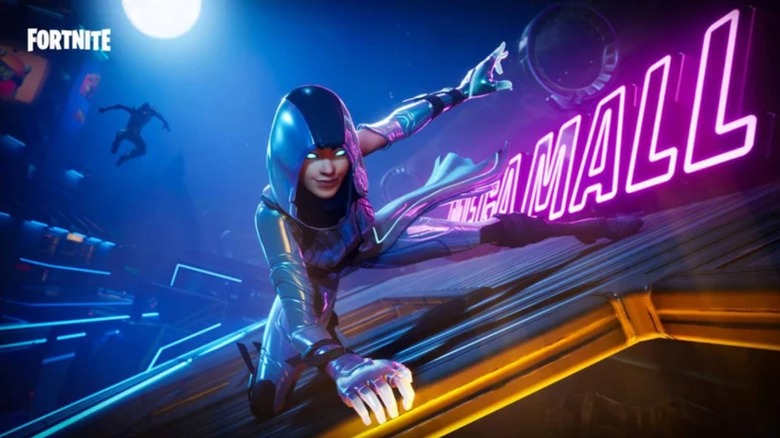 The recently announced Fortnite GLOW skin and LEVITATE emote are now available to download, but only for players who have one of the eligible Samsung Galaxy phone models. The company is offering this skin for a large number of Samsung Galaxy handsets ranging from its latest and greatest phones all the way to its older handsets and its A-Series devices. Here's how to redeem the items.
The Fortnite GLOW outfit and LEVITATE emote were first introduced earlier this week on Wednesday as exclusive in-game items for certain Samsung smartphone owners. The skin's design was inspired by the company's Aura Glow color offered with the Note 10, Samsung previously explained, while the LEVITATE emote is meant to signify rising 'above the competition.'
As promised, both the skin and emote are available as of today, replacing the Samsung Galaxy-exclusive Galaxy iKONIK skin and SCENARIO emote that were officially vaulted yesterday. You will need to own at least one of the following Samsung devices to redeem the two new offerings:
- Note10
- Note10+ / Note10+ 5G
- S10e / S10 / S10+ / S10 5G
- Note9
- S9 / S9+
- Note8
- S8 / S8+ / S8 Active
- S7 / S7 edge / S7 Active
- Tab S6 / Tab S4 / Tab S3 / Tab S3 Wi-Fi
- A9 / A70 / A80 / A90
Assuming you own one of those models, you'll need to download Fortnite Mobile from the Galaxy Game Launcher or Galaxy Store to the device. Once downloaded, players must sign into the game with their Epic account (or create a new account if applicable). The Fortnite GLOW outfit will appear in the game's Item Shop as a Limited Time Offer. You may be prompted to add a credit card to your account.
The GLOW outfit and emote are available to redeem until December 31; players also have the option of sending them as a gift to a friend. As always, the items will be found in the player's Locker.