Destiny 2: The Witch Queen Trailer Reveals Monstrous Mystery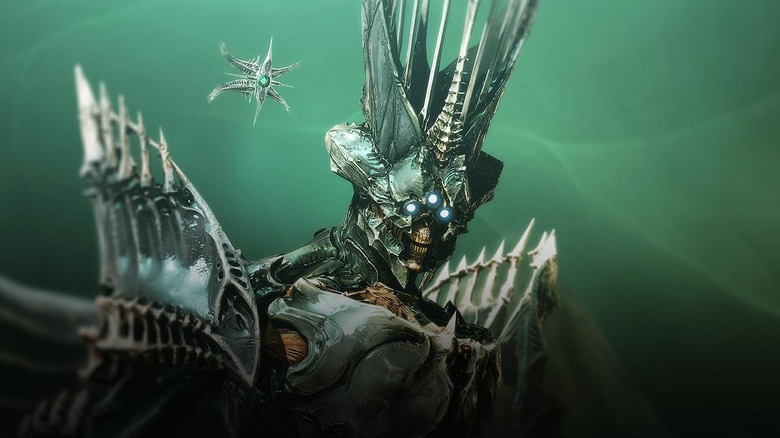 Bungie
A new trailer for "Destiny 2: The Witch Queen" has dropped, bringing with it some exciting developments in the game's ongoing story. Chief among these developments is a big mystery which looks to be part of the main narrative throughout the next expansion. As the trailer opens, Guardians are advised that the Witch Queen has stolen the light and has sent hordes or her Risen Hive to take down every Guardian that they can.
This has been an intriguing part of the expansion story over the past few months, as Guardians around the world prepare to jump in and explore the changes that "Destiny 2: The Witch Queen" is bringing to the table. But that isn't the only intriguing things we're introduced to. As the trailer goes on, we're also introduced to new psyops (or psychic operations). These should give players a new playground to explore as they take down Hive and other enemies in the new areas that the expansion introduces them to.
When can you play Destiny 2: The Witch Queen?
Players looking to jump into "Destiny 2: The Witch Queen" and explore the new mechanics can jump in on PC and consoles starting February 22, 2022. The expansion also brings the launch of the latest "Destiny 2" season, which is titled "Season of the Risen". It focuses heavily around the new enemies and psyops introduced in the trailer.
Like all new seasons of "Destiny 2", the latest will introduce a new season pass for players to level up and complete. It has a slew of new items and rewards, so you'll want to check that out before diving into the latest story expansion, too. Additionally, the season will bring about several new mechanics, some of which are introduced in the latest trailer. On top of uncovering the mystery around The Witch Queen herself, players will also work alongside Cabal troops to take down the Risen Hive appearing around the game world.
You can check out the trailer for a look at the new mysteries yourself, and make sure you check out our article on what happens to Bungie now that Sony is buying them for more on the future of Destiny 2 on PC and Xbox consoles.