New ISS Science Projects Target Skin Aging, Tumors, And Gardening In Space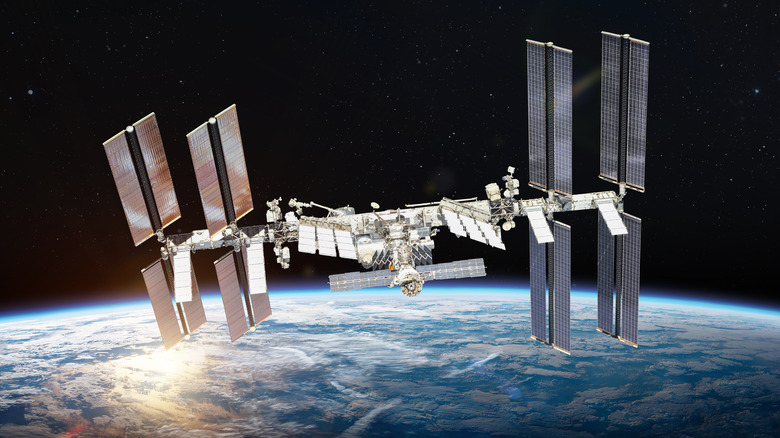 Dima Zel/Shutterstock
The next cargo run is scheduled to arrive at the International Space Station early Monday morning, according to NASA, which plans to live stream the event for those who want to watch the spacecraft dock in real-time. As with previous ISS cargo runs, the capsule carries supplies for the astronauts on the space station, as well as a load of new scientific investigations. Among other things, NASA says the upcoming experiments will focus on skin aging, tumors, and new potential ways to grow crops in space.
The scientific investigations come from a variety of sources, including a battery project to be conducted on the behalf of Japan's JAXA space agency. Data from these experiments may prove useful in multiple ways, not only helping shape future space efforts, mitigate health concerns, and ensure astronauts get a steady supply of fresh food, but also by potentially addressing some problems we face on Earth.
February 2022 ISS cargo launch was a success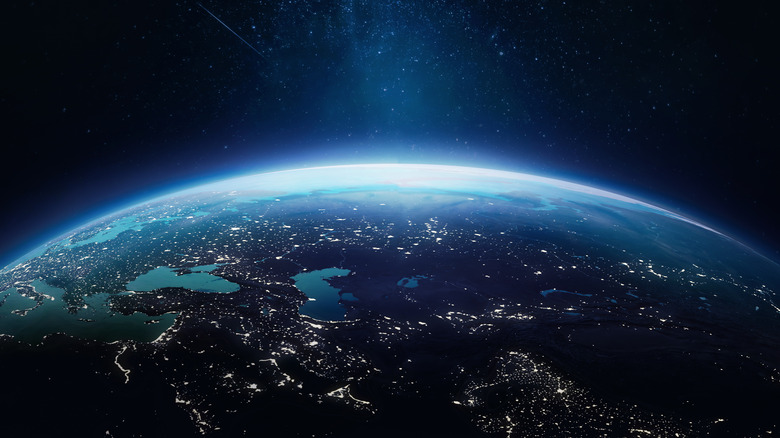 Dima Zel/Shutterstock
NASA tapped Northrop Grumman to launch the new supplies and science experiments to the ISS using its Cygnus resupply spacecraft. The launch took place around noon on Saturday, February 19, with everything going as planned.
This time around, the spacecraft is packed with around 8,300 pounds of cargo for the astronauts, as well as the aforementioned experiments, NASA explains. Assuming nothing unexpected happens, Cygnus will reach and dock with the space station at approximately 4:35 a.m ET / 1:35 a.m PT on Monday, February 21.
NASA plans to live stream the spacecraft's arrival; the public is invited to watch on NASA TV, plus the video will also be shared on the space agency's "Live" website. Though you may have to get up early to catch the event, it'll be worth the inconvenience. NASA explains two of its astronauts will use the ISS's Canadarm2 robotic arm to "capture" the cargo vessel and dock it with the ISS module called Unity.
New experiments are inbound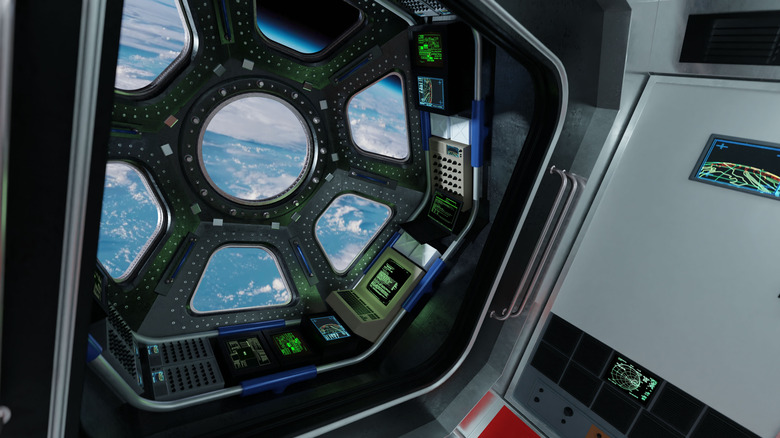 Uprise/Shutterstock
Astronauts on the ISS dedicate their time to conducting various experiments, among other things, that provide valuable data on everything from growing food in space to microgravity's effects on human health. Both topics are covered by this latest cargo run, which is carrying the Colgate Skin Aging investigation and eXposed Root On-Orbit Test System (XROOTS), two experiments that'll generate data on skin aging and plant growth in space.
The XROOTS investigation will evaluate air- and water-based techniques for growing plants in space, both of which are promising methods that may one day be used to feed astronauts living in space habitats. While growing edible plants on the ISS isn't new, NASA explains the current systems involve either a growth medium or soil. Both of these methods are problematic, as their high maintenance needs and mass, not to mention sanitation problems, would make it hard to sufficiently scale up crops. Air and water methods, on the other hand, may pave the way for far larger food growing operations beyond Earth.
The Colgate Skin Aging investigation, meanwhile, targets a big issue astronauts face while on space missions: faster skin aging in microgravity environments like the one found on the ISS. NASA says the increased rate of aging makes it easier to study this phenomenon, and the data may lead to new skincare products designed to help slow down this process while on Earth. 
Other experiments currently on their way to the space station include the MicroQuin 3D Tumor investigation involving prostate and breast cancer cells, JAXA's Space As-Lib lithium-ion battery experiment, the Advanced Hydrogen Sensor Technology Demonstration, and the SoFIE investigation that'll evaluate fire-related issues in microgravity.