Netflix Says Stranger Things 4 Will Be Massive With Two-Part Release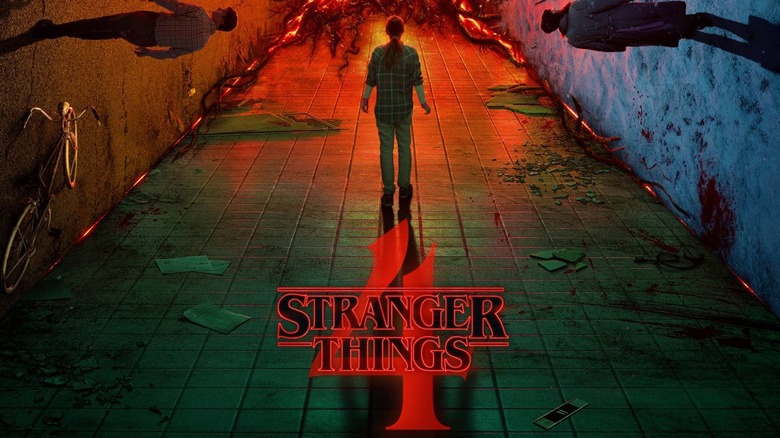 Netflix
Though "Stranger Things" fans have been given a few trailers for the upcoming fourth season, Netflix and the show's creators have remained silent about when the new episodes will finally premiere. That changed on February 17 with an open letter from Matt and Ross Duffer, the duo behind the hit original, who say "Stranger Things 4" has been "the most challenging season yet." What does that mean? Well, it seems the season will be split into two parts.
Netflix shared the letter from the Duffer brothers who shed some light on why fans have had to wait so long for "Stranger Things" season four (the third season was released in July 2019). According to the duo, the upcoming two-part season is the byproduct of "nine scripts, over eight-hundred pages, and almost two years of filming," not to mention the "thousands of visual effects" and "runtime nearly twice the length of any previous season."
This has resulted in, according to the letter, a season of "unprecedented length." Though it's not explicitly stated, the creators make it sound like releasing the entire season in one huge block would delay things even longer, so the first batch of episodes — now officially known as "Volume One" — will be released on Netflix on May 27, 2022, while "Volume Two" won't premiere until July 1.
Big changes are coming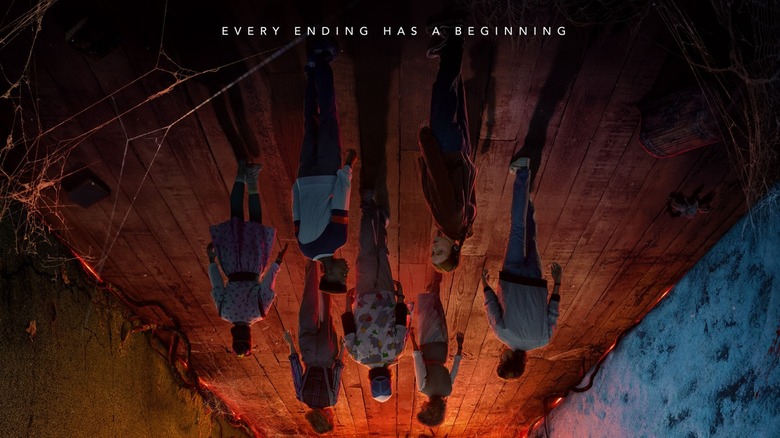 Netflix
In light of Netflix's announcement, "Stranger Things 4" will be a two-part premiere featuring "Volume One" and "Volume Two" episode batches. While that's great news, as it seems viewers can expect more than enough episodes to make up for the long wait, the letter is ultimately bittersweet. The Duffer brothers revealed their hit series will end with its fifth season, though they indicated the wider "Stranger Things" universe may live on with different stories told through different characters.
"There are still many more exciting stories to tell within the world of Stranger Things; new mysteries, new adventures, new unexpected heroes," the letter reads. Those stories will have to wait for the existing series to wrap up, however, and no future shows have been confirmed at this time.
Why conclude the show with "Stranger Things 5?" According to the Duffer brothers, they had originally planned for the story to wrap up in four or five seasons. Whether season five will be just as large as season four remains to be seen. While waiting for "Stranger Things 4: Volume One" to arrive, fans can head over to the "Stranger Things" YouTube channel to check out the upcoming season's trailers, as well as interviews with the cast and more.