Latest Bang & Olufsen Gaming Headset Keeps The Price Tag, Adds PS5 Support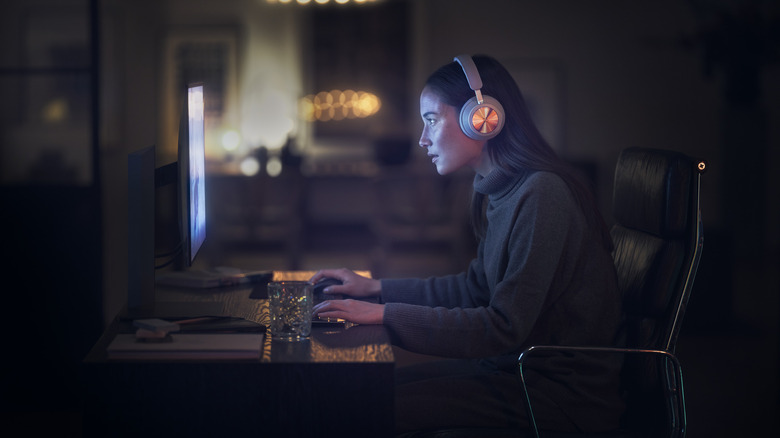 Bang & Olufsen
If you're in the market for a pair of high-end gaming headphones, Bang & Olufsen's latest release might interest you. The company has just announced the launch of a refreshed version of its gaming headphones, the Bang & Olufsen Beoplay Portal. This is an updated, improved version of the original Beoplay Portal, launched just under a year before the scheduled launch of this new set. Now, starting from February 17, 2022, users will be able to get their hands on the new-and-improved version, complete with increased connectivity and a stylish design.
Bang & Olufsen is a luxury audio brand from Denmark, soon to hit 100 years since it was first created. These types of brands aren't traditionally known for catering to gamers, but Bang & Olufsen has branched out with Beoplay Portal. It seems that the first iteration of the headphones sold well enough for the brand to want to keep expanding its reach in the greater gaming realm.
The new edition of Beoplay Portal can be used for gaming on PlayStation, PC, or mobile, providing plenty of options for gamers. However, the headphones have been spared the typical "gamer" look, and are stylish enough to be suitable for day-to-day use, be it at work or on the commute. Users can choose between Black Anthracite, Grey Mist, and Navy, and each headphone comes topped off with a metallic ear cup colored in either gold or silver. In short: these wireless headphones look fancy, and unfortunately, they also have a pretty fancy price tag.
Mainly for enthusiasts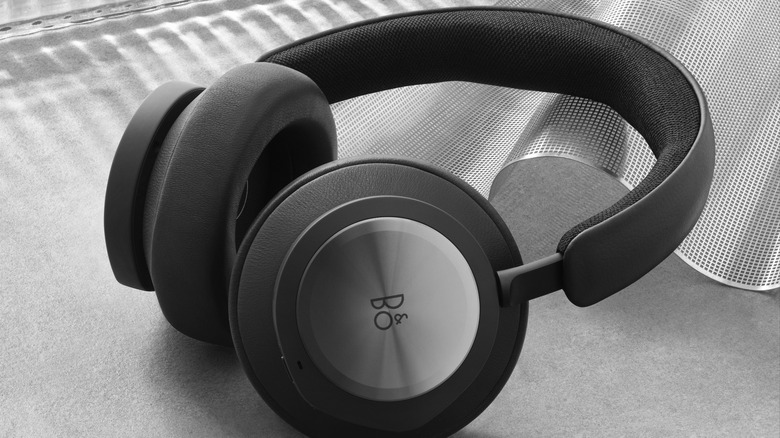 Bang & Olufsen
Priced at $499, these headphones don't come cheap. Of course, Bang & Olufsen is not trying to make cheap products — being a luxury brand means that it charges a premium not just for the high quality, but also for the brand name itself. The previous pair of the Beoplay Portal was also priced at $499  and it was met with warm reviews, although many reviewers remarked on the price-to-performance ratio. We will see whether the new iteration of Beoplay Portal will prove to be worth the slightly outrageous price tag.
On paper, the headphones sound great. Bang & Olufsen promises flawless Active Noise Cancellation (ANC), mixing feed-forward and feed-back ANC to achieve full immersion and block out the world. The cans have two custom-designed 40mm neodymium-magnet drivers to provide a superior audio experience not just in games, but also when listening to music. The addition of Dolby Atmos should make for good surround sound and increased depth.
The company also promises a whole lot of battery life, and if these estimates prove to be true, these headphones may have some of the best battery life to be found in a gaming headset. Bang & Olufsen claims that Beoplay Portal provides up to 42 hours of non-stop playtime with Bluetooth and Active Noise Cancellation, and 19 hours of wireless playtime with just ANC. In any case, this is a huge increase over the previous model, adding 18 hours with Bluetooth and 7 hours without.
Beoplay Portal is now available to more gamers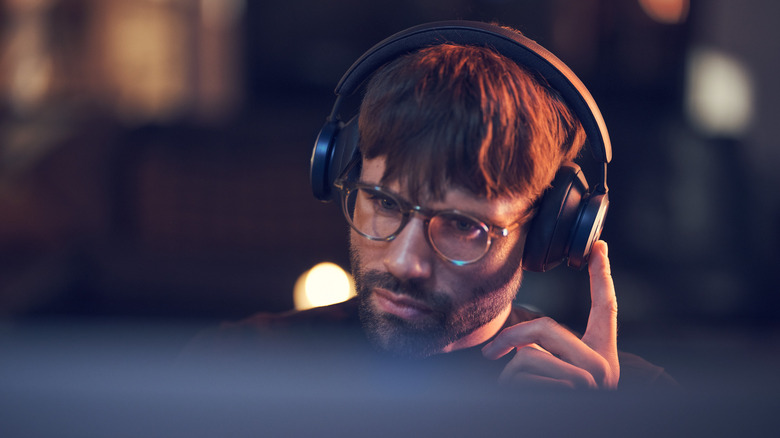 Bang & Olufsen
Bang & Olufsen talks about increased connectivity when it comes to these headphones, and it's true that it has added support for another gaming platform. The previous version of the Beoplay Portal was only available for the Xbox, and its successor now supports PC, PlayStation, and mobile gaming. Surprisingly, there is no mention of Xbox, so it's possible that Xbox gamers will have to stick to their current Beoplay Portal. For most people, this should not be an issue — spending $500 a year on a pair of gaming headphones is by and large reserved for enthusiasts.
The headset offers 2.4GHz connectivity and comes with a wireless dongle that can be connected to any USB-C input device. As mentioned, the headset also supports Bluetooth 5.1 for dongle-free mobile gaming. You can use it for calls, be it phone calls or long Discord sessions, thanks to the built-in set of microphones consisting of 4 digital MEMS voice microphones, two of which are shared with ANC. There are also 4 additional microphones only for ANC.
Long story short — this is a premium gaming headset. It's lightweight, it looks great, and it will most probably sound great, too. Can you get better headphones for less? Possibly, but unfortunately, luxury brands command their own prices, and the new Beoplay Portal is no exception to the rule.
For those of you paying extra-close attention to the press images B&O provided for these headphones: It would appear that the same models are used for both different iterations of the hardware. The external hardware for the headphones is effectively identical between generations, but you'll find prices ever-so-slightly different between generations (if you're buying from B&O directly). Last year's version (with Xbox support) will cost you closer to $374, while the new headphones cost approximately $500 USD.