My Nintendo Store Comes Online With A Ton Of New Products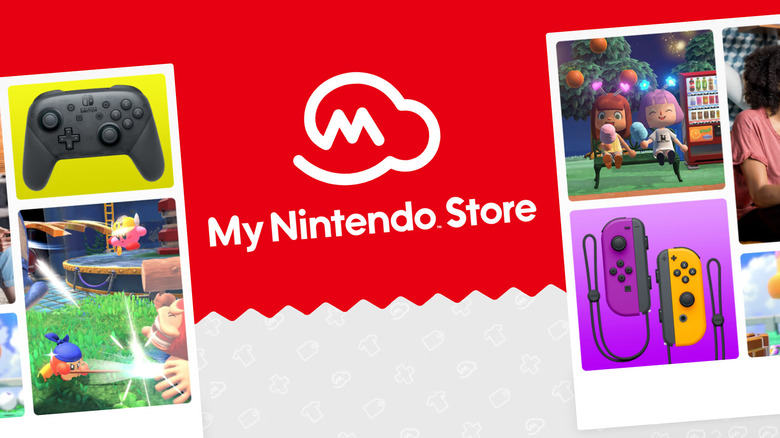 Nintendo
If you head to Nintendo's website this morning, you'll see a new option listed in the navigation bar at the top called "My Nintendo Store." As the name suggests, Nintendo has launched a new online store in both the US and Canada that exists alongside the Switch eShop. Previously, users could only purchase digital games from Nintendo's website, but with the launch of this new shop, there are physical products – including games and hardware – available as well.
So, that's a nod to the people who prefer to buy physical games over digital ones, as you can now buy some titles directly from Nintendo. On top of launching its new shop, Nintendo has also restocked My Nintendo Rewards, giving users several physical items to purchase with the platinum coins they've accumulated. We're assuming the physical rewards are going to go out of stock quickly, though, so if you've been sitting on a trove of platinum coins, you might want to spend them sooner rather than later.
My Nintendo Store serves up Luigi mugs and Zelda pillows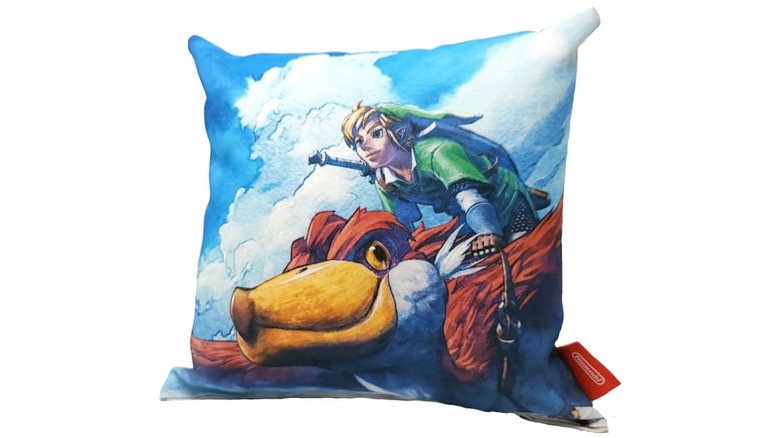 Nintendo
The selection of physical items available on the My Nintendo Store seems to be fairly broad. For instance, there's a good number of hats and shirts based on various Nintendo properties like "Super Mario," "Animal Crossing," "Metroid," and "Splatoon." The entire PUMA x Animal Crossing: New Horizons lineup seems to be available on the My Nintendo Store to, along with most – if not all – of the LEGO Super Mario sets that have been released so far. That includes the Super Mario 64 "?" LEGO set, which was fairly difficult to find before the new year.
There are, of course, some items that seem a little more out of left field, including a pair of throw pillows featuring artwork from "The Legend of Zelda: Skyward Sword." There's even a "Super Mario Bros" holiday stocking and various Build-A-Bear workshop plushies based on characters from the "Animal Crossing" series.
You can also use the My Nintendo Store to buy Switch consoles and accessories directly from Nintendo. While Nintendo has always offered Switch accessories directly to consumers, the fact that you can now order a Switch directly from Nintendo and cut out the middleman is a nice touch. As we mentioned at the outset, you can even buy some physical games from Nintendo, though physical offerings seem to be limited to the company's first-party games and some recent third-party releases.
My Nintendo Rewards also restocked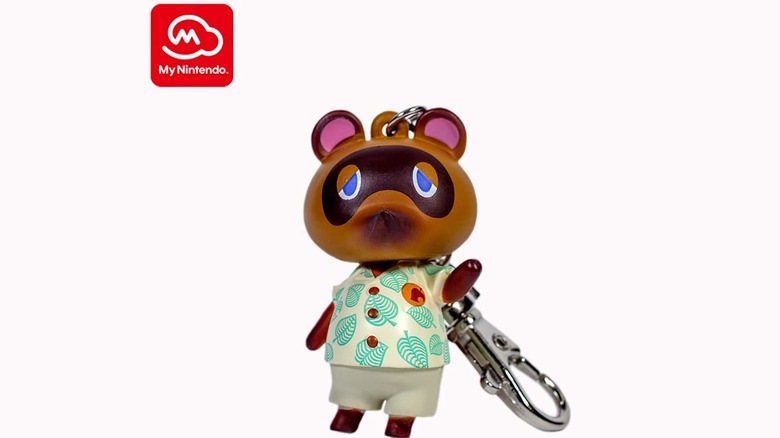 Nintendo
Alongside this new store, the My Nintendo Rewards store has also been restocked. Here you can use the platinum coins you've accrued on physical items, though we're sure there are a bunch of people who have been sitting on platinum coins and are now ready to spend them. Don't be surprised, then, to see some of these rewards sell out quickly.
There's a fairly limited selection of physical products on the My Nintendo Rewards store, including a "Paper Mario: The Origami King" origami set, a selection of phone ring holders, various buttons, and a My Nintendo Game Card case that has practical use. The most expensive item is a Tom Nook keychain from "Animal Crossing: New Horizons," (seen above) which runs 1,000 platinum coins and will no doubt be one of the products to sell out quickly. You can check out the My Nintendo Store by heading over to Nintendo's official website, while you can see the new My Nintendo Rewards here.