Samsung Confirms MWC 2022 Virtual Event With New Galaxy Teaser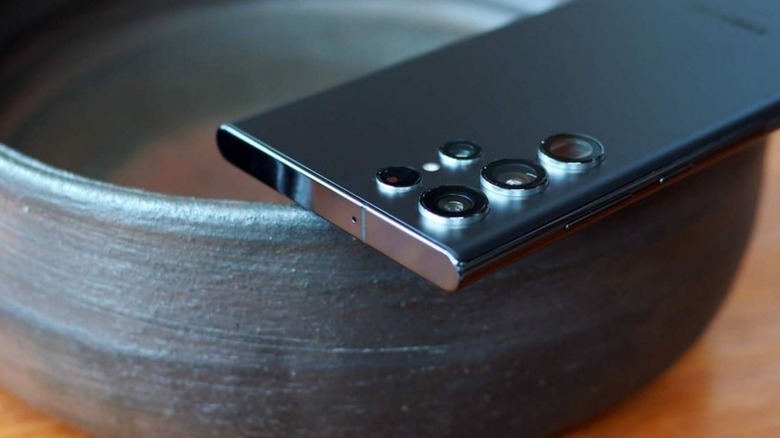 Chris Davies/SlashGear
Samsung has officially announced its upcoming Galaxy event to be held just before Mobile World Congress (MWC) 2022. Every fan will have the chance to watch the event, the company says, as it'll be live-streamed on the Samsung YouTube channel. Of course, most of the details are being kept under wraps, but the Korean company has dropped a clever teaser hinting at what we can expect.
Mobile World Congress is a huge trade show that takes place every year in Barcelona, giving companies the opportunity to show off their latest mobile devices and other products. Though the pandemic disrupted MWC 2021, this year's event is scheduled to take place like usual from February 28 to March 3, 2022 — though some companies like Lenovo and Sony have decided to skip physical attendance entirely. Samsung was notoriously quiet about its plans, but now we finally know what to expect.
What we know so far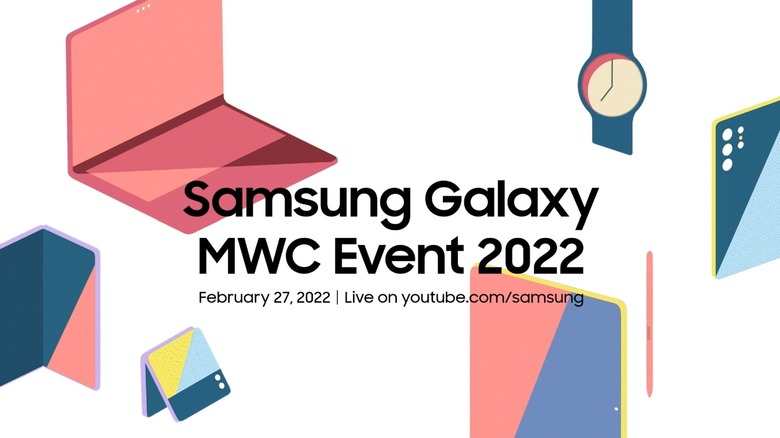 Samsung Electronics
According to Samsung, it'll live-stream its MWC 2022 Galaxy event on February 27, 2022, starting at 7 p.m. CET (1 p.m. ET / 10 a.m. PT). The announcement is joined by a teaser featuring illustrations of various devices, likely hinting at the types of gadgets we can expect the company to focus on. The items include both the Flip- and Fold-style foldable smartphones, as well as what certainly looks like a Galaxy tablet with a stylus, a smartwatch, and a laptop.
The company explains that its MWC 2022 event will focus on "redefining the future of how we work and learn," meaning consumers can expect to hear about mobile devices intended for business and education. With that said, it's unclear how many products the company may have to showcase at Mobile World Congress this year. 
The trade show comes only weeks after Samsung unveiled its new Galaxy S22 smartphone lineup, including the hotly anticipated Galaxy S22 Ultra, plus the company continues to face the same pandemic-related shortages impacting many of its competitors. The live-stream event will be held one day before Mobile World Congress 2022 officially kicks off and, based on the teaser, we may get a look at new foldables (concepts, perhaps), a Galaxy smartwatch, and maybe even a new Galaxy laptop (or, at least, Chromebooks for students).