Is This A Terraria 2 - A New Age Teaser Or A Troll?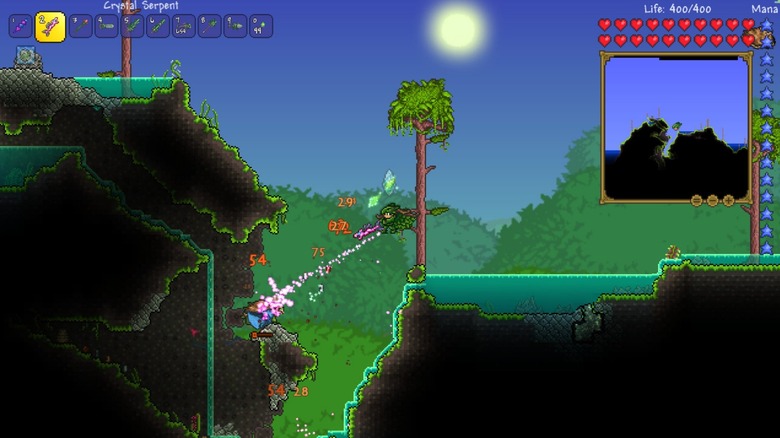 Re-Logic/Steam
Over the years, "Terraria" has become one of the most popular indie games in the world. What started as a $10 PC game in 2011 has grown to be a multiplatform title with more than 35 million sales under its belt. Developer Re-Logic has spent the last 11 years building out the game, and even though major updates presumably ended with version 1.4 in May 2020, "Terraria" has still seen several small updates since then.
Though the player base probably wouldn't be shocked to see Re-Logic resume making major content updates to the game, we might be in for something completely different. The creator of "Terraria" and founder of Re-Logic might be teasing a sequel to the game more than 11 years after it was launched. Of course, it's always possible that Andrew "Redigit" Spinks is trolling eagle-eyed players looking for clues about what's next for his studio, so this may not be the big teaser everyone thinks it is.
A subtle tease or a well-hidden troll?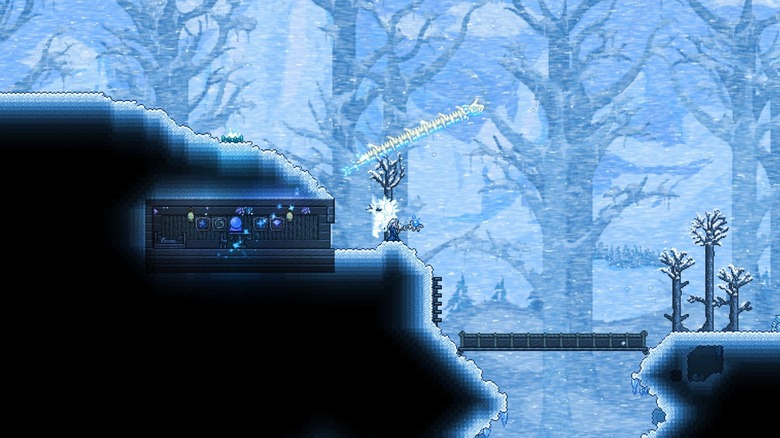 Re-Logic/Steam
This possible teaser for "Terraria 2" is a small one that's easy to miss. If you visit Spinks' Twitter account and look at his description, you'll see that he has his location listed as "terraria 2 – a new age." For the moment, at least, this is the only mention of "Terraria 2's" existence, as the "Terraria" Forums were last updated on February 2 with the latest entry in the long-running Creation Compendium series. Likewise, the official "Terraria" Twitter account makes no mention of a sequel.
With no confirmation elsewhere, we're essentially left to wonder if this is a legitimate tease or if it's a case of Spinks having a bit of fun. It's worth pointing out that "Terraria" received another update earlier this week, so if Spinks is working on a "Terraria" sequel with some of the team at Re-Logic, it doesn't seem to be to the detriment of the original game.
A long road to Terraria 2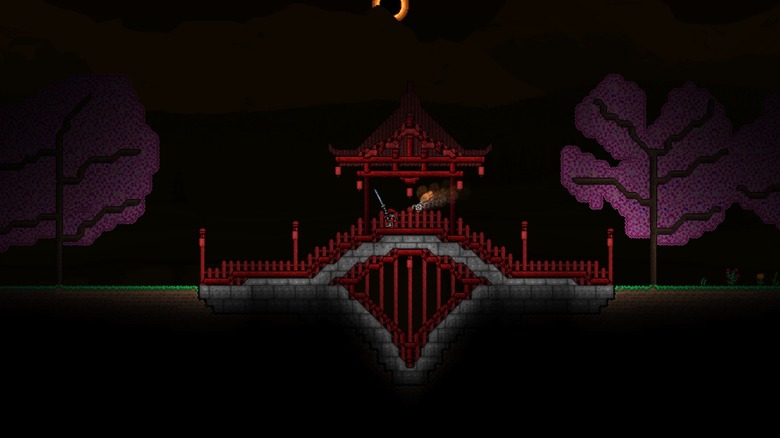 Re-Logic/Terraria
As detailed on the Official Terraria Wiki, "Terraria 2" has been mentioned several times in the past by the developers at Re-Logic. Spinks first announced "Terraria 2" while speaking to Rock, Paper, Shotgun way back in 2013, though obviously, work on the game has taken a backseat to the continuing development of the original "Terraria."
Still, if nothing else, that proves Re-Logic's intention of creating a sequel to "Terraria," even though it's been 9 years since the original mention. It's entirely possible that development on the sequel didn't truly get underway until Re-Logic shipped "Terraria's" version 1.4 update – otherwise known as Journey's End – in May 2020. Perhaps this teaser in Spinks' Twitter description means we're finally closing in on the reveal of "Terraria 2?" Time will tell, but fans are undoubtedly excited about the prospect of incoming sequel news. We'll let you know if Spinks and his team at Re-Logic announce anything about a follow-up title, so stay tuned for more!