OM System OM-1 Camera Hits The Trail Post-Olympus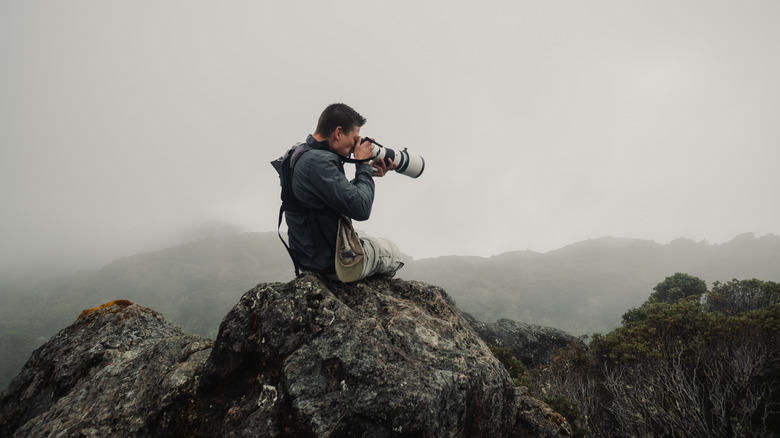 OM System
OM System (part of Olympus*) has just announced the upcoming release of a brand new flagship camera. Dubbed the OM-1, the camera is aimed both at professionals and budding enthusiasts with limited experience. It's suitable for use in rough conditions thanks to its IP53 rating, features a new TruePic X image processor for faster performance, and can record at up to 4K while maintaining 60 frames per second.
The new OM-1 comes with a host of features that are housed within a fairly compact, lightweight frame. The company promises that it should be easy to carry around and take photographs on the go, and you can do this even when it's cold outside — it's freezeproof up to 14 degrees Fahrenheit. Various image stabilization functionalities aid taking pictures without a tripod, and OM System claims that its new flagship will take excellent photos even in low light.
For all of its perks, the camera definitely has one downside — it doesn't exactly come cheap. On the other hand, good cameras always cost a fair amount, such as the Olympus OM-D we reviewed a while back. OM System announced that the camera, set to release in early March 2022, will cost at least $2,199 for the device alone. You will also be able to pick it up as part of a kit with the M.Zuiko Digital ED 12-40mm F2.8 PRO II. The pair comes for a price of $2,799. Customers who will want the camera with all the extra accessories will need to be ready to spend around $1,000 on top of that.
*NOTE: The camera itself retains the Olympus logo but is part of a new system that breaks away with its own brand. All the way back on October 27, 2021, Olympus announced that they were "proud to share that going forward, Olympus imaging- and audio-related products will be released under the OM SYSTEM brand."
Sharper imagery, even on the move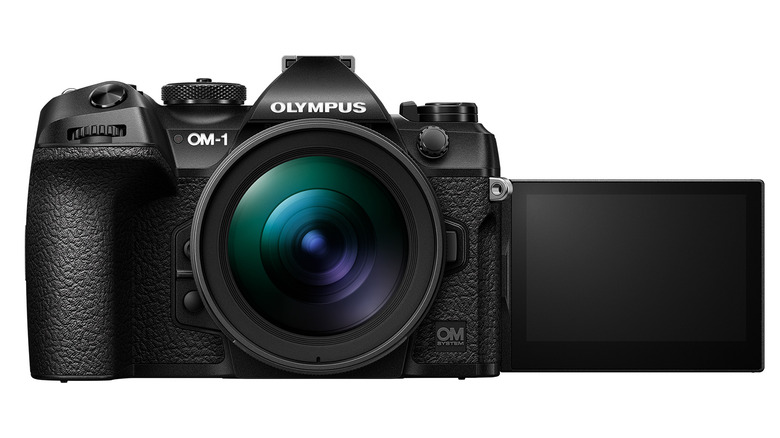 OM System
OM System claims that the camera features "next-generation image quality," and that stems — in part — from its innovative design. It has a 20.4 megapixel BSI Live MOS Micro Four Thirds sensor that should offer clearer images that are free from noise and steady even when taken on the move. The company also claims that the TruePic X image processor used in this camera is three times faster than those found in its previous cameras.
The camera will work better with a tripod, but OM System promises that OM-1 is less reliant on being static than previous models. The Handheld Assist feature lets users capture slow shutter speed effects without the use of a tripod, whereas older versions did not feature this technology. OM-1 also drastically lowered the processing time of high-res shots, even in handheld mode, resulting in 50MP images. When using a tripod, high-res shots are brought up to 80MP.
OM-1 relies on artificial intelligence to quickly identify photograph subjects and act accordingly. This is done through deep learning technology which allows the camera to accurately track and recognize what you're taking photos of. The camera can recognize live subjects ranging from humans to dogs and cats, but it can also identify cars, motorcycles, helicopters, trains, and airplanes.
Designed for outdoor photography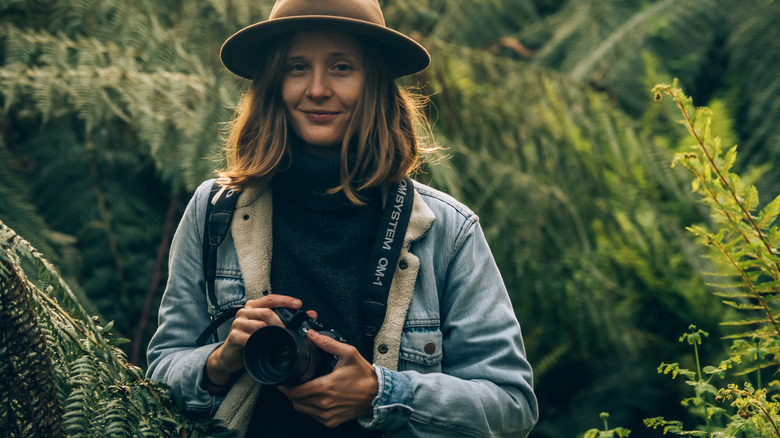 OM System
Content creators, especially those specializing in the outdoors, may also find interest in the new OM Systems flagship. The camera is said to be easy to hold, meaning more opportunity for spontaneous, lively footage, and it has a host of image stabilization features that should make these videos possible. You can record in up to 4K at 60p or Full HD at a maximum of 240p. In addition, the camera offers high-speed sequential shooting.
OM Systems seems to have emphasized durability when creating its new flagship. The camera is supposedly dustproof and splashproof, having dealt with both during its testing phase. Considering that it only weighs around 1.3 pounds, this should make it a good camera to take on a hike.
While there is no way to bend reality and call this camera cheap, the new OM Systems OM-1 will certainly find its niche. Professional photographers and frequent travelers alike may choose it over competitor models. There may be more powerful cameras out there, but this one could prove to excel in its niche, being durable and lightweight at the same time.