6.5-inch OLED iPhone XS will reportedly drop "Plus" name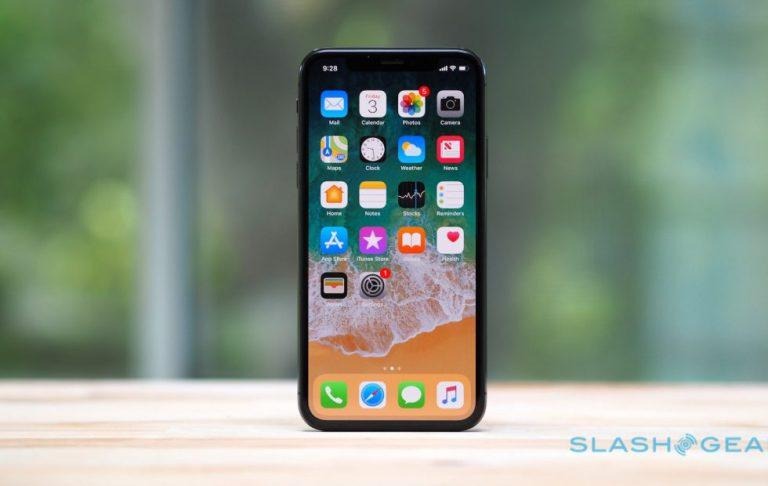 By this time next week, Apple will have revealed its new iPhones for 2018. At this point, we know pretty much what to expect, as many rumors have claimed that Apple will announce three iPhones at its reveal event. Essentially, we're expecting it to be similar to last year's iPhone reveal event, only with more focus on growing the iPhone X brand.
To be a little more specific, Apple is said to be planning two iPhone X follow ups. We've heard plenty of times that both phones will be outfitted with edge-to-edge OLED displays, which was one of the major design features of the original iPhone X. Like many of the iPhone duos Apple has released since the iPhone 6, one will be a little bit larger than the other as well, presumably leading to a "Plus" label for the larger phone.
However, a new report claims that Apple may drop that particular naming convention this time around. 9to5Mac reports today that the larger of the two phones will actually be called the "iPhone XS Max" instead of "iPhone XS Plus" as we've been expecting. 9to5Mac learned this information from unnamed sources who are familiar with Apple's plans.
That name is quite the mouthful, and we're not quite sure what would lead Apple to call its larger phone "Max" instead of "Plus." Perhaps the larger phone will ship with hardware that's noticeably more powerful? Maybe Apple just got tired of tacking the word "Plus" onto the end of the names of its largest phones and decided to shake things up? Your guess is as good as ours.
As always, take this rumor with a grain of salt, as nothing is ever official until someone at Apple gets up on stage to confirm it. We don't have much longer to wait until we find out if this rumor is legitimate, as Apple is scheduled to reveal its 2018 lineup of iPhones on September 12. We'll be covering that event as it happens right here at SlashGear, so be sure to check back next week for everything you need to know.