6.1-inch LCD iPhone renders show what you'll be missing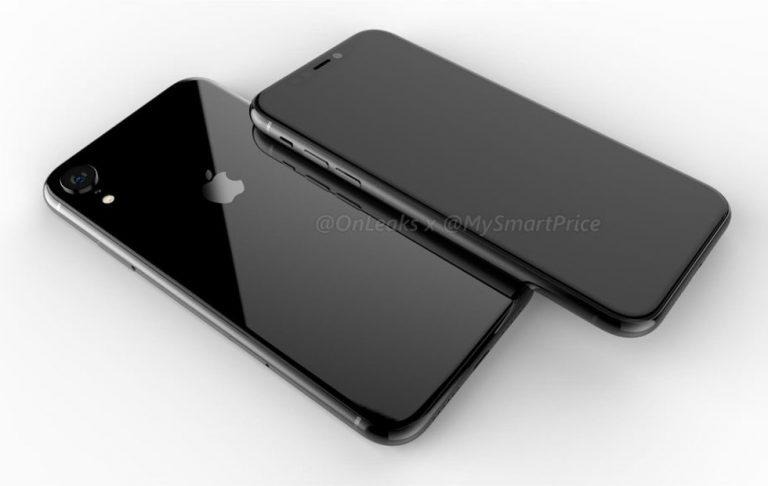 WWDC is upon us but it's unlikely we'll hear or see anything definitive about Apple's next iPhones. But while those are still months away, it leaves plenty of room for leaks and speculation. Now that we need more since they three iPhones have practically been leaked to death. And to seemingly cap those rumors, We're now getting a more solid look at how the most affordable 2018 iPhone will look like and what you'll be sacrificing when you opt to get it instead of the second-gen iPhone X.
It's definitely going to be a bit larger than the new iPhone X, if the rumors are to be believed. That one will be an exact replica of last year's iPhone X, which has a 5.8-inch screen. In contrast, this cheaper iPhone will have a slightly larger 6.1 inches. Still, nothing compared to the "iPhone X Plus" and its 6.5 inches.
Other than that, the 6.1-inch iPhone shown by renders from MySmartPrice and OnLeaks seems almost a 1:1 iPhone X, complete with the notch for Face ID sensors. The key difference between the two will be when you turn the larger phone over. There you will behold only one camera, which pretty much makes this the entry level iPhone. Depending, of course, on how the iPhone SE 2 will play out.
The real difference between this iPhone and the other iPhones coming this year is in the specs, with the 6.1-inch model being the only one with an LCD screen. If supplier rumors are also correct, it might also be the last LCD iPhone moving forward. This could pretty much upset the LCD manufacturing market, which already has had a hard time transitioning to making more expensive OLED panels.