50 Fisker Karma vehicles have potential battery issue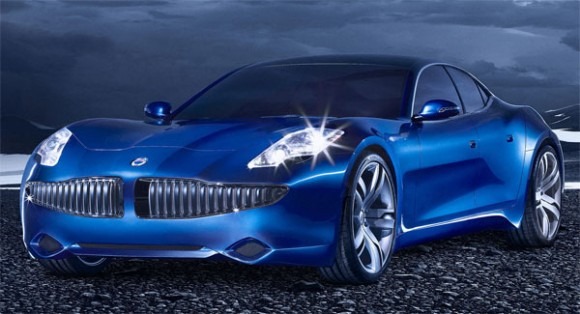 The EV and hybrid industry runs on batteries and those batteries have the potential to cause a fire hazard if the right set of circumstances occurs. GM found this out the hard way with the recent battery woes that led to some Volt test vehicles catching fire after an impact that affected the coolant system for the battery. Fisker is the latest EV firm to have battery issues.
The good news for Fisker is that the issue with battery pack supplied to it by A123 Systems Inc was discovered when only 50 vehicles had been produced with the flaw. A123 also supplied batteries to GM and Daimler AG, there is no word on if the same flaw might have something to do with the battery issues on the Volt. According to A123, the issue is with a misaligned hose clamp that is part of the battery pack internal cooling system.
The misaligned clamp has the potential to cause a leak, and the leak could cause a short leading to a fire. The fires in the Volt test vehicles have been potentially linked to leaking coolant that causes a short leading to overheating and the potential for fire. A123 has a fix in place and the 50 Karma vehicles that are affected are being fixed.
[via Business Week]