50 Cent Platinum Headphones by Sleek Audio Hands-On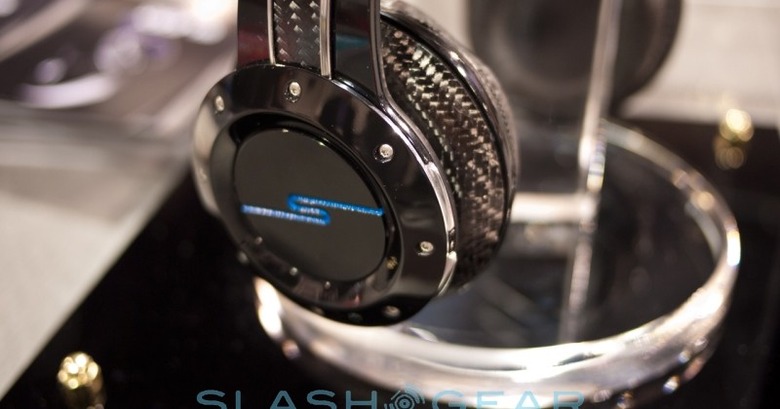 Sleek Audio has been known for both their high end over-ear and custom molding earphones, and we have gotten an up close and personal look with their new 50 Cent Platinum Headphones. Although they had no working units for us to demo, the only working set was with 50 Cent himself, we were provided with further details of the product as well as captured a few shots.
The headphones will be both wireless and wired when you need them to be and will feature the company's Kleer technology. Being a "Wireless Hybrid" the headphones will come with a wireless jack for cordless streaming, but will also feature a wired cable with microphone if you run out of power.
Music controls are done on the headpieces themselves with one controlling volume while the other controls play/pause features. No word was said on when we can expect these to be available but there was hints at the pair being priced around $350-$400.