4D theater opens in LA this summer with moving seats and smells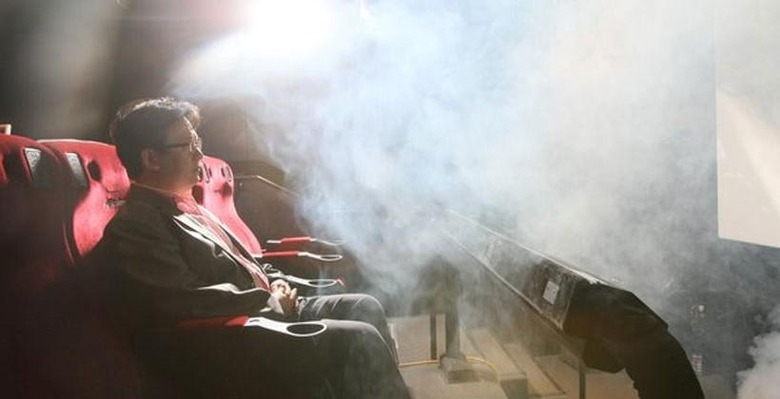 About a year ago, Japan got its first 4-D movie using 4DX technology when Iron Man 3 hit theaters. The US is set to get its first 4-D theater this summer when a South Korean firm called CJ Group brings a 4-D theater to Regal Cinemas L.A. Live Stadium 14 in LA.
The 4DX technology that the theater will use brings moving and vibrating seats and effects such as wind, strobe, fog, rain, and even smalls that are synchronized to the action on the big screen. This will be the first American 4-D theater for the CJ Group and the company is planning to bring them to other countries as well with theaters planned for Japan, Taiwan, Chile, Columbia, Croatia, and the UAE.
The deal between the CJ Group and theater chain AEG will announced the partnership agreement to bring the 4DX tech to the US at CinemaCon in Las Vegas. The first film to use 4DX tech was Avatar in 2010. Since that film debuted, there are 14000 4DX theater seats in 91 theaters in 23 different countries.
4DX tech almost made it to the US in 2012, but the deal fell through at the last minute. Moviegoers will pay a premium to see a 4DX films as they would for 3D or IMAX films. The exact ticket price for the 4DX films hasn't been set.
SOURCE: LA Times