4.5 Thanksgiving movies to watch today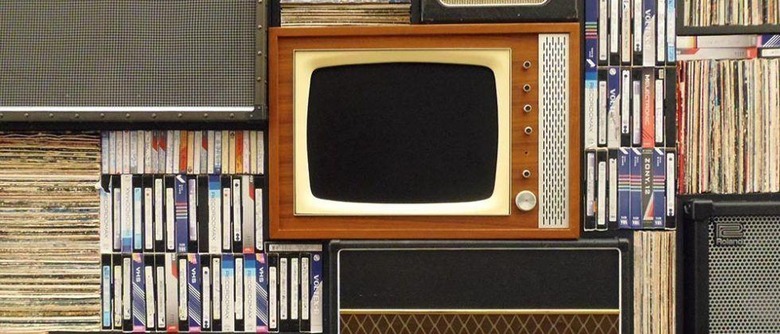 Dinner is in the oven, the requisite Thanksgiving football game is over, and now you're on the hunt for the perfect movie to help the afternoon pass. As with Halloween before it and Christmas after it, Thanksgiving is the subject of dozens of movies, many of which are iconic and a few you'd be remiss to skip. The following list has something for everyone: comedy, animation, drama, and even a bit of horror.
1. Planes, Trains and Automobiles
This comedy classic is to Thanksgiving what A Christmas Story is to Christmas. Steve Martin stars as a man who just wants to get home to his family for the holiday, but things don't go as planned and he ends up spending three crazy days with co-star John Candy. This movie has a bit of everything: short tempers, amusing chaos, and a couple scenes too great to spoil.
2. Grumpy Old Men
Grumpy Old Men is another comedy, but one with a different flavor. Thanksgiving makes an appearance in this film, though it's not a significant subject. Instead, we follow Walter Matthau and Jack Lemmon's characters as they squabble and nitpick at each other, each vying for the attention of a lovely lady who moves in next door. There are some true gems in this movie, plus an element of drama to tie it all together.
3. The New World
This drama stands in stark contrast to the previous two movies, and takes viewers back to the beginning with a story that revolves around characters Captain John Smith and Pocahontas. Obviously inspired by the historical figures and the lives they lived, this movie tugs at the heartstrings with its depiction of difficult settlement life, tension between the settlers and the Native Americans, and the romance that brings them together.
4. A Charlie Brown Thanksgiving
A Charlie Brown Thanksgiving is a true classic and a great option for the youngest viewers, one that has persisted over the decades to become a traditional holiday movie for many families. Whether you haven't seen the movie in years yourself or you have young kids around to experience it for the first time, A Charlie Brown Thanksgiving is a great movie for holiday festivities.
4.5. Thanksgiving by Eli Roth
This short masterpiece is a faux trailer for a movie that doesn't exist, one fans have spent years begging for. This short creation from Eli Roth imagines what a horror movie themed around Thanksgiving may look like, and it's every bit as bloody, deadly, and corny as you'd imagine. Roth has supposedly said that he'd like to turn this idea into an actual feature film, but thus far one hasn't been forthcoming. Still, check out the 'trailer' below and enjoy a few amusing minutes of mayhem.