3Doodler crushes Kickstarter goal in hours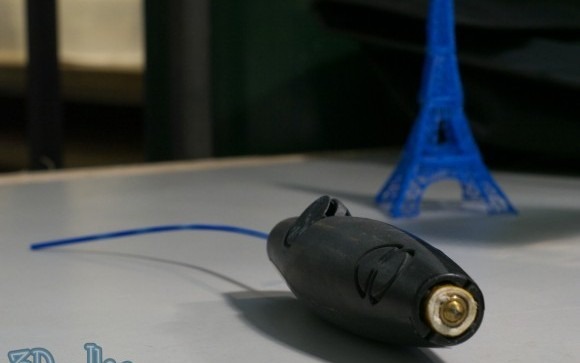 Yesterday we mentioned a new project that had landed on Kickstarter that is incredibly cool. The project is called the 3Doodler pen and it's a pen that is able to draw in the air making 3-D creations that you can keep. The project had a goal of raising a mere $30,000 and is set to fund on Monday, March 25.
It took only a few hours for the project to raise the $30,000 it was seeking on Kickstarter. A pledge of only $50 meant early backers via Kickstarter would get them one of the 3Doodler pens. As of the time of writing, the project has raised $456,373 and still has 32 days to go.
The project has 5187 backers so far. Currently the cheapest pledge that will get you a pen via Kickstarter is for $75 or more. That pledge will get you the pen and two bags of mixed color plastic along with a Hall of Fame mention. A pledge of $99 or more will get the pen and 10 bags of plastic.
The company also still has both of its $10,000 or more pledges available that get a pen, a membership to exclusive beta tester mailing list for future projects from the company, and a day with the people behind the project. The company hopes to deliver the finished product by November of 2013. The 3Doodler would certainly make for cool gift for Christmas.
[via Kickstarter]