3D printed bionic arm plans announced by Youbionic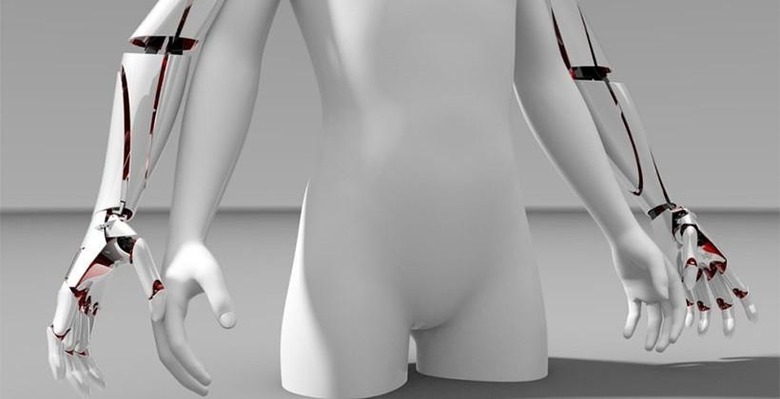 An Italian company called Youbionic is working on the development of a 3D printed bionic hand. It started as a CAD model and eventually became a real working prototype that is able to flex and move using the electrical impulses triggered by muscle movements. The bionic hand uses an Arduino board as the brain behind the system.
While that prototype is being perfected, the company has begun working on its next project and this time it's a 3D printed bionic arm to replace a limb lost to accident or birth defect or augment the arms of the wearer. The 3D printed arms are in the development stages right now.
The Italian company behind the bionic hand and arms is lead by Federico Ciccarese. He said that the experiments on the prototype hand have gone well and that the idea that material deformation is necessary to optimize the hand movements has been proven.
Ciccarese also said that the design and electrical components have been chosen and the next phase of development is underway. That next phase could see the bionic hand prototype optimized and the product prepared for retail availability. The company is targeting a price point of €1,000.
SOURCE: 3D Printing Industry