3D-printed bikini proves they've thought of everything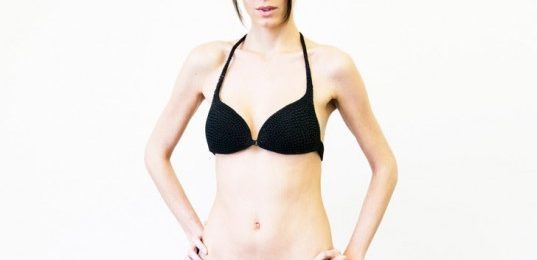 Revealing swimwear isn't usually the topic of conversation at RAPID, an annual trade show for the market of "additive manufacturing." The industrial tech show is usually more focused on manufacturing processes and how to reduce bottlenecks in large-scale plants. If you see someone in a bikini, you're probably at the wrong show. At least, we could safely say that about past years.
At this year's show, though, there was an event called the 3D Fabulous Fashion Show. Models were put out on stage wearing everything from glasses to bikinis – yes, bikinis – that were created not in a sweatshop in Indonesia, but in an office with a 3D printer. Obviously this is nothing more than a fashion statement, but it is definitely a rare example of emerging technology blending with high-class fashion. But perhaps that's the way the fashion industry is heading.
3D printing is making inroads not just in consumer applications but also for business, for medicine, and for third-world countries where resources are much more scarce. The majority of the material needed for a 3D printer can now be printed from a 3D printer. It's fascinating to watch this next evolution in scientific advancement.
[via Plastics Today]