Another mobile game based on hit Netflix series Stranger Things has been announced. The upcoming title, which will be released on iOS and Android next year, comes from mobile game developer and publisher Next Games. Unlike the existing Stranger Things mobile game, the Next Games title will be a role playing, location-based puzzle game with a classic '80s animation style.
If this news sounds familiar, you're probably thinking about the previously released Stranger Things: The Game mobile game, which features retro graphics resembling old school 8-bit games. As with the upcoming Next Games title, the existing Stranger Things mobile game is free to download.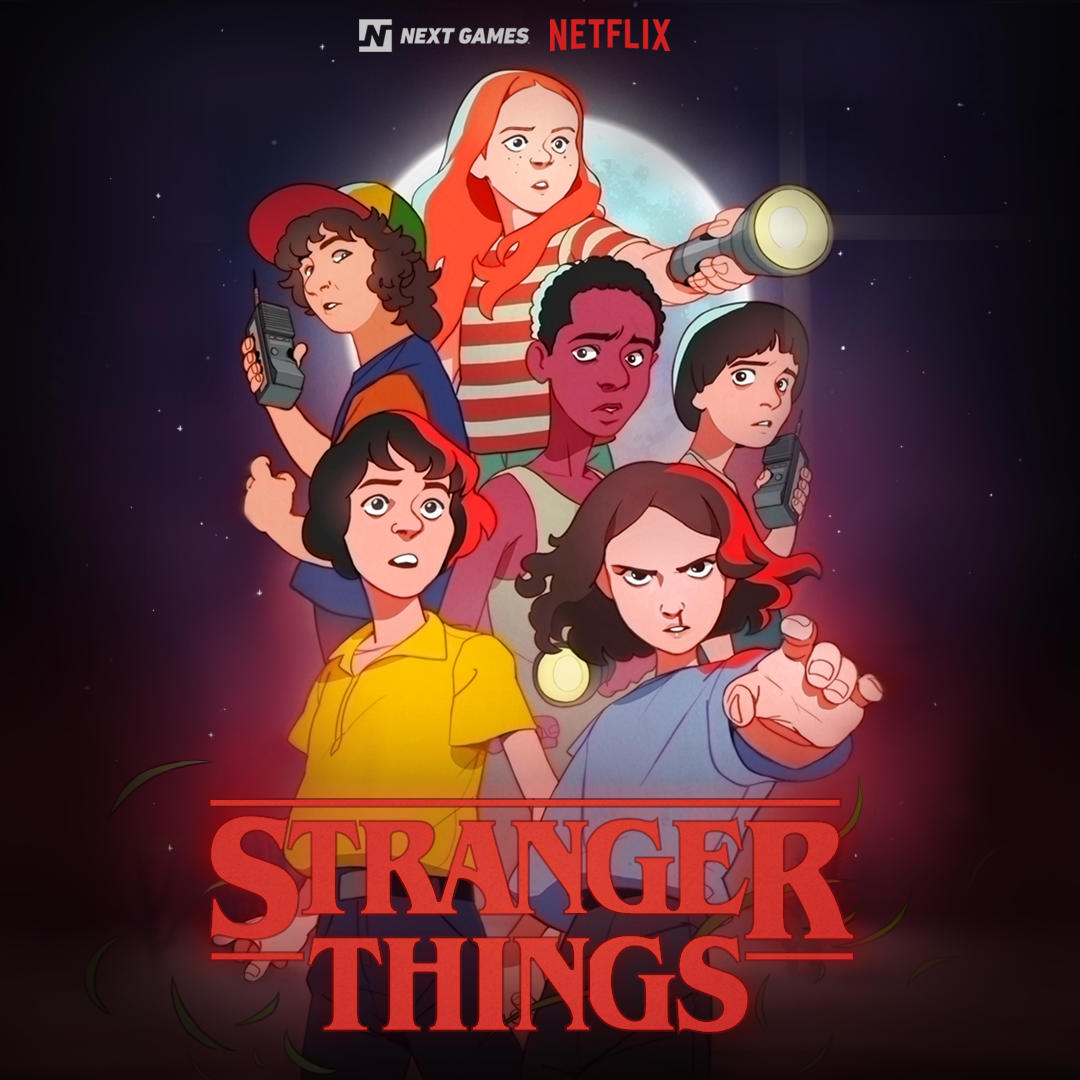 Next Games is the same company behind the currently available The Walking Dead mobile game, which involves augmented reality zombies. The company will bring some sort of location-based functionality to its own Stranger Things mobile game, earning it early comparisons with mobile hit Pokemon GO.
We don't known much about the game at this point. Next Games revealed on Wednesday that its mobile RPG will feature the same animation style as an '80s Saturday morning cartoon, a preview of which was provided with artwork (above).
The location-based feature will involve Google Maps integration, and players can expect opportunities to explore the universe's Upside Down world. This alternative dimension will be 'hidden around' the players throughout their 'daily travels,' further hinting at something similar to Pokemon GO. As well, Next Games indicates there will be something akin to multiplayer, saying that players will need to work together to fight evil.